Wayne Gretzky Winery and Distillery
Wayne Gretzky Winery and Distillery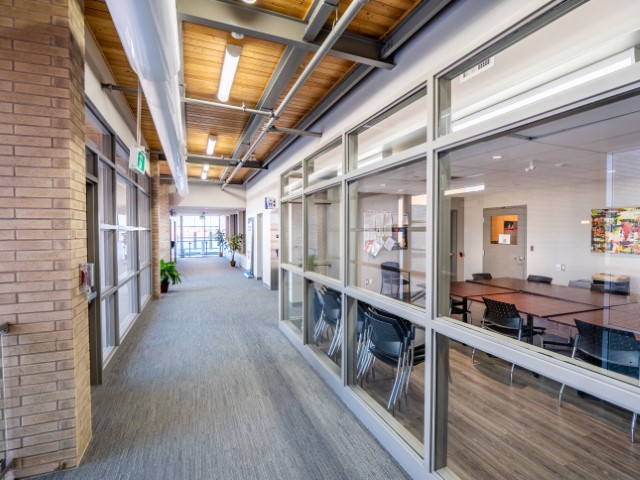 Quartek Group Inc. is proud of the planning and civil engineering design work they completed for the Wayne Gretzky Winery and Distillery to be built in Niagara-on-the-Lake. We were honoured to attend the ground breaking ceremony for Andrew Peller Limited's newest venture on October 23rd, 2015. Andrew Peller Limited in collaboration with Wayne Gretzky and his family have embarked on creating a new home for Wayne Gretzky Wines and Spirits. The ground breaking ceremony was the culmination of months of hard work by our Urban Planners and Civil Engineers to obtain the necessary approvals for the project including a zoning by-law amendment to permit the winery and distillery, and a site plan application which involved detailed engineering design of the stormwater management and water and wastewater servicing for the property. Quartek Group also prepared a Traffic Impact Study for the proposed development. The site plan application submission included a lighting plan prepared by our team of Electrical Engineers. The Quartek team is excited to see this project begin construction and look forward to the grand opening in the Spring of 2017.
Working with the team at Quartek Group has always been a pleasure. Their excellent organization and attention to detail have contributed to our project successes on staying on budget and schedule. We look forward to working with Quartek Group again.

Carrie Groff

Quartek handled my severance application in Niagara-on-the-Lake very proficiently and dealt with the continuous Town demands in a very professional manner, until all issues were satisfactorily resolved.

Mac MacSween (retired P.Eng)

Meridian Credit Union has a long-standing partnership with Quartek in varying capacities including building design, architectural drawings, and project management.  They have brought our visions to life through their high-level of expertise and attention to detail.  Their friendly and accommodating staff are always professional and provide expert advice.

Melanie Clement

The team at Quartek is knowledgeable, creative and easy to work with. With any issues we encounter, I know I can always collaborate with them to find a solution and execute it in a timely and professional manner. I recommend the Quartek team.

Cindy Tsang, PMP

After a meeting with a Quartek representative to discuss the project and Quartek's reputation and experience with our type of project we were glad to bring Quartek on board to manage the project. We are very pleased with what Quartek has accomplished so far and look forward to working with them in the development of the cottage subdivision.

Jim Nichols Trucking Ltd.