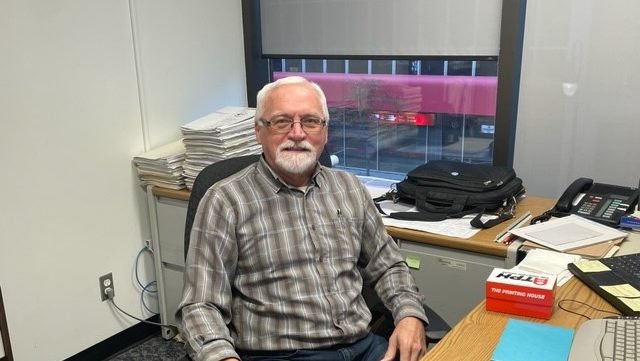 With best wishes from the ownership, directors and all staff at Quartek, we announce that Hank Klassen, Manager of the Civil Engineering Team, is retired from full-time practice.
The last 32 years of Hank's civil engineering career have been here at Quartek (including its past incarnations as F. J. Reinders & Associated Niagara and MPS Reinders). Hank has taken on every challenge presented and has consistently responded with reliable engineering solutions. He has provided stable leadership for our civil/municipal engineering team and exemplified quiet integrity for many years.
We trust that Niagara's civil engineering and construction communities, along with Hank's many clients and other contacts, will join with us as we wish Hank and his wife Selma (who has preceded him into retirement) all the best as they enjoy family, camping and other pastimes that retirement will afford. While we will greatly miss his many contributions, we trust we will see him from time to time, and we expect there will be occasions on which we will consult him for helpful advice.
Meanwhile, our experienced and diverse team of professionals and technical staff continues to be ready, willing and able to follow Hank's lead in providing exceptional service and design solutions for infrastructure and land development.