Featured Project

Welland Canals Pedestrian Bridge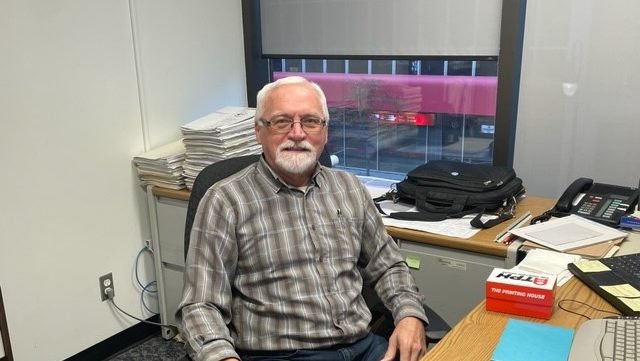 With best wishes from the ownership, directors and all staff at Quartek, we announce that Hank Klassen, Manager of the Civil Engineering Team, is retired from full-time practice.
The last 32 years of Hank's civil engineering career have been here at Quartek (including its past incarnations as F. J. Reinders & Associated Niagara and MPS Reinders). Hank has taken on every challenge presented and has consistently responded with reliable engineering solutions. He has provided stable leadership for our civil/municipal engineering team and exemplified quiet integrity for many years.
We trust that Niagara's civil engineering and construction communities, along with Hank's many clients and other contacts, will join with us as we wish Hank and his wife Selma (who has preceded him into retirement) all the best as they enjoy family, camping and other pastimes that retirement will afford. While we will greatly miss his many contributions, we trust we will see him from time to time, and we expect there will be occasions on which we will consult him for helpful advice.
Meanwhile, our experienced and diverse team of professionals and technical staff continues to be ready, willing and able to follow Hank's lead in providing exceptional service and design solutions for infrastructure and land development.
Meridian Credit Union has a long-standing partnership with Quartek in varying capacities including building design, architectural drawings, and project management.  They have brought our visions to life through their high-level of expertise and attention to detail.  Their friendly and accommodating staff are always professional and provide expert advice.

Melanie Clement

Working with the team at Quartek Group has always been a pleasure. Their excellent organization and attention to detail have contributed to our project successes on staying on budget and schedule. We look forward to working with Quartek Group again.

Carrie Groff

The team at Quartek is knowledgeable, creative and easy to work with. With any issues we encounter, I know I can always collaborate with them to find a solution and execute it in a timely and professional manner. I recommend the Quartek team.

Cindy Tsang, PMP

Quartek handled my severance application in Niagara-on-the-Lake very proficiently and dealt with the continuous Town demands in a very professional manner, until all issues were satisfactorily resolved.

Mac MacSween (retired P.Eng)

After a meeting with a Quartek representative to discuss the project and Quartek's reputation and experience with our type of project we were glad to bring Quartek on board to manage the project. We are very pleased with what Quartek has accomplished so far and look forward to working with them in the development of the cottage subdivision.

Jim Nichols Trucking Ltd.