Starbucks
| | |
| --- | --- |
| Clients: | RSJ Leasing |
| Location: | Niagara-on-the-Lake |
| Scope of Work: | Architectural, Mechanical, Electrical and Structural Services |
| Area: | 4,300 s.f. (1,200 s.m.) |
| Budget: | |
| Completion: | 2023 |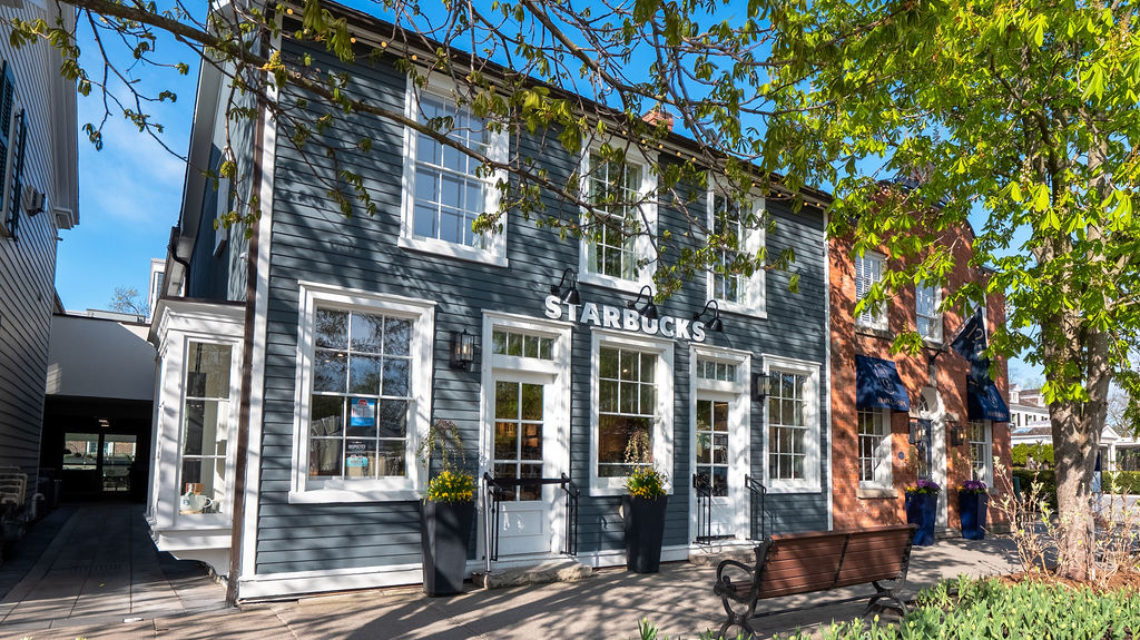 Computer Lab and Test Centre
| | |
| --- | --- |
| Clients: | Niagara College |
| Location: | Welland, ON |
| Scope of Work: | Architectural, Interior design, Mechanical and Electrical services |
| Area: | 3,200 s.f. |
| Budget: | $500,000.00 |
| Completion: | 2022 |
124 Queen Street Hotel & Spa
| | |
| --- | --- |
| Clients: | RSJ Leasing |
| Location: | Niagara-on-the-Lake |
| Scope of Work: | Architectural, Structural, Mechanical, Electrical, and Civil Engineering Services |
| Area: | 59,000 s.f. (5,500 s.m.) |
| Budget: | $16 Million |
| Completion: | 2023 |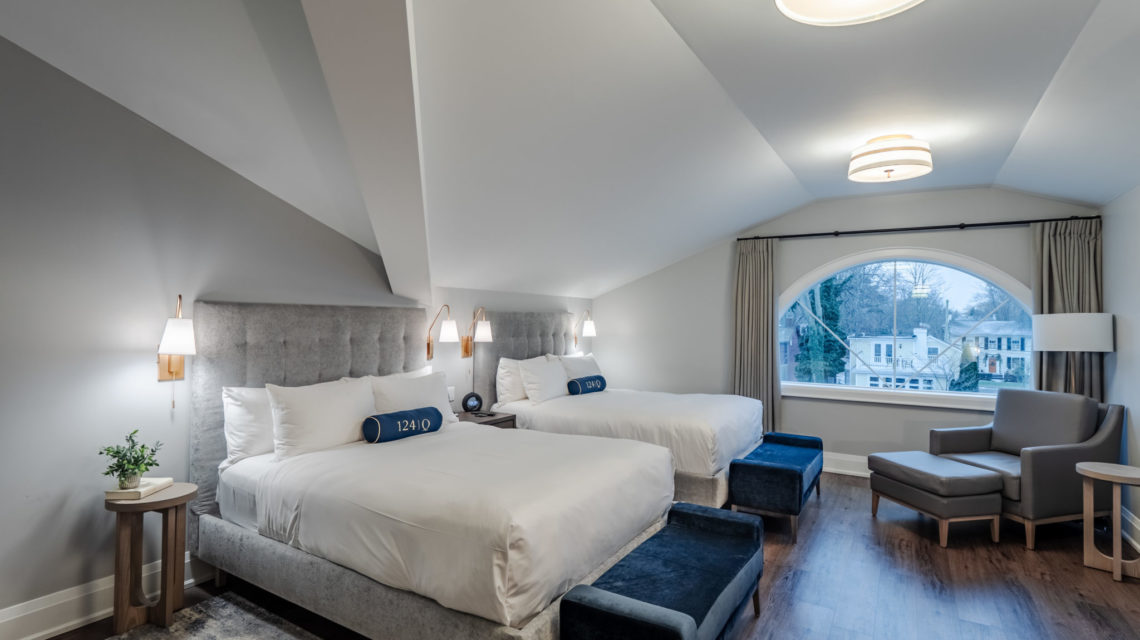 Bosch Rexroth Burlington Ontario
| | |
| --- | --- |
| Clients: | Bosch Rexroth |
| Location: | Burlington, ON |
| Scope of Work: | Architectural, Structural, Mechanical, Electrical Engineering, Interior Design |
| Area: | 11,000 s.f. |
| Budget: | $1.3 Million |
| Completion: | 2022 |
Woodland Cultural Centre
| | |
| --- | --- |
| Clients: | Six Nations of the Grand River |
| Location: | Brantford, ON |
| Scope of Work: | Architectural, Mechanical, Electrical, Structural, Heritage Building |
| Area: | 42,500 s.f. (3,498 s.m.) |
| Budget: | $8.7 Million to date |
| Completion: | ongoing |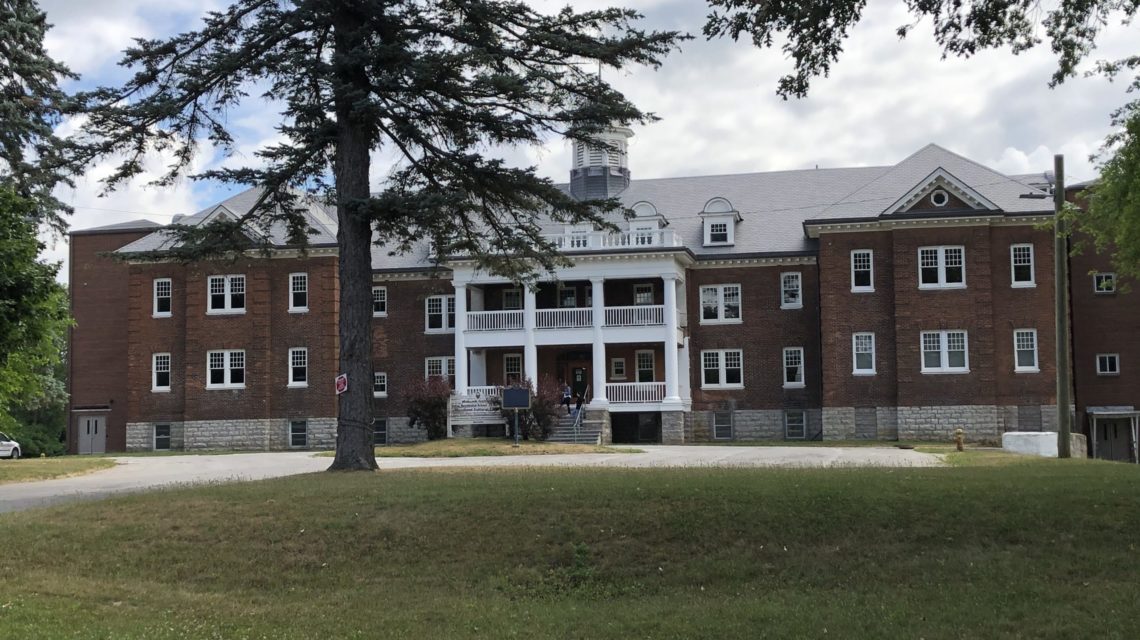 Crossroads Health Centre
| | |
| --- | --- |
| Clients: | R&B Family Holdings Ltd. |
| Location: | Niagara-on-the-Lake, ON |
| Scope of Work: | Architectural, Electrical, Structural, Mechanical, Site Civil Engineering Design, Interior Design, Urban Planning |
| Area: | 4,182 s.m (45,000 s.f) |
| Budget: | $9.5 Million |
| Completion: | 2017 |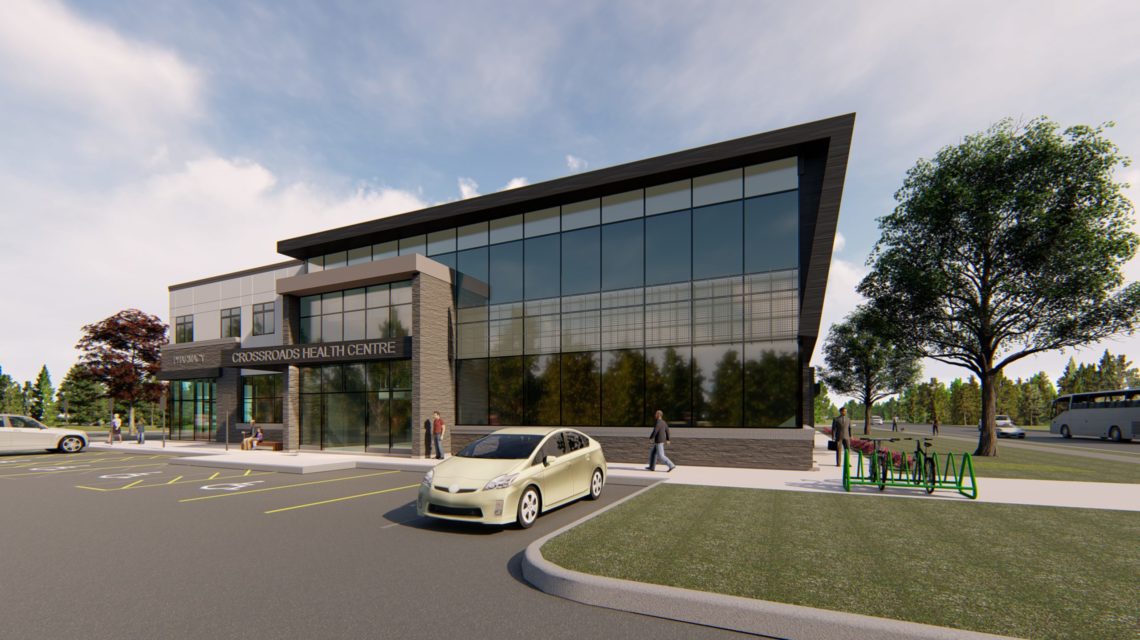 TGI Fridays Restaurant
| | |
| --- | --- |
| Clients: | Fallsview Group |
| Location: | Niagara Falls, ON |
| Scope of Work: | Mechanical, Electrical Engineering |
| Area: | 1,755 s.m (18,900 s.f) |
| Budget: | $3 Million |
| Completion: | 2019 |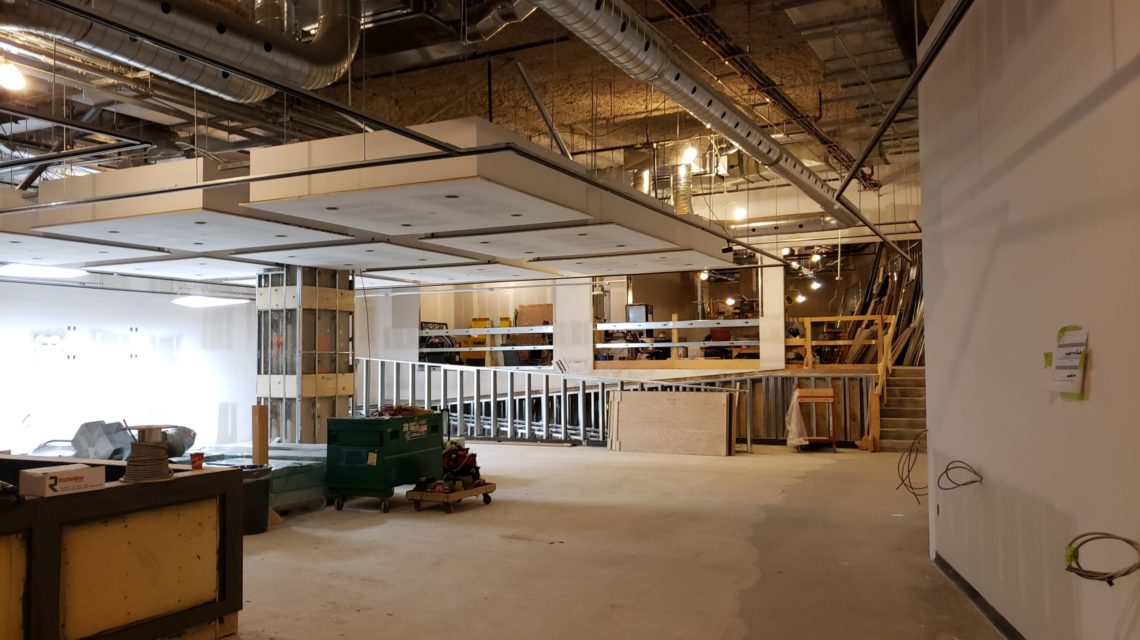 DSBN Educational Centre
| | |
| --- | --- |
| Clients: | District School Board of Niagara |
| Location: | St. Catharines, ON |
| Scope of Work: | Mechanical, Electrical Engineering |
| Area: | 7,060 s.m (76,000 s.f) |
| Budget: | $2.2 Million |
| Completion: | 2019 |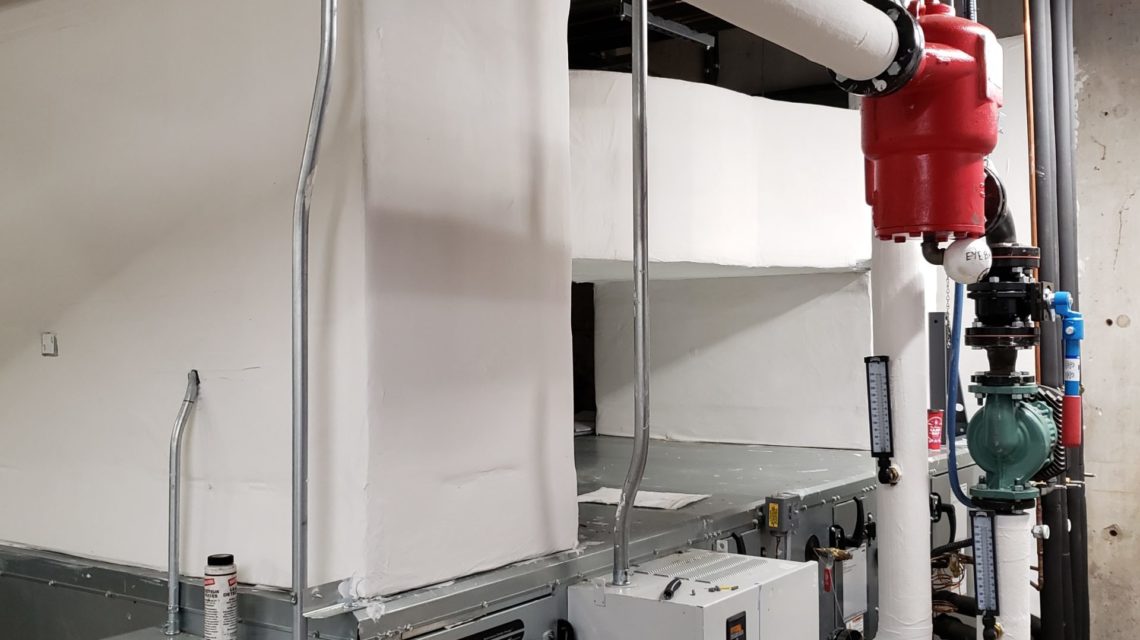 Stamford Collegiate
| | |
| --- | --- |
| Clients: | District School Board of Niagara |
| Location: | Niagara Falls, ON |
| Scope of Work: | Mechanical, Electrical Engineering |
| Area: | 13,006 s.m (140,000 s.f) |
| Budget: | $6.6 Million |
| Completion: | 2016-2019 |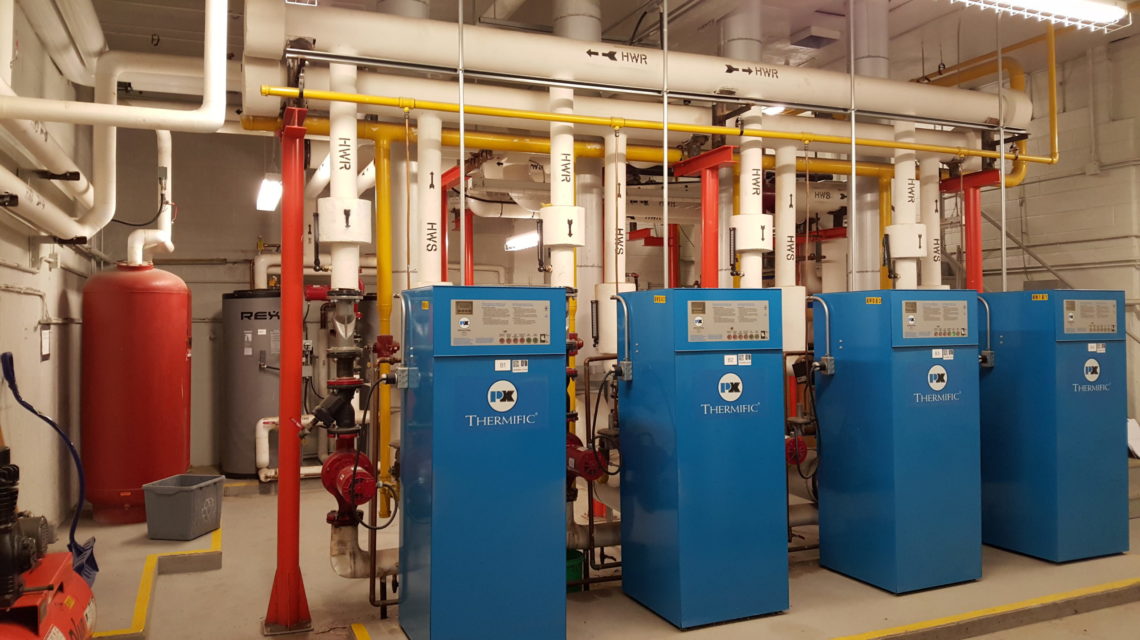 Bosch Rexroth Building 3
| | |
| --- | --- |
| Clients: | Bosch Rexroth Canada |
| Location: | Welland, ON |
| Scope of Work: | Architectural |
| Area: | |
| Budget: | $500,000 |
| Completion: | 2019 |
FedEx Distribution Centre
| | |
| --- | --- |
| Clients: | FedEx |
| Location: | St. Catharines, ON |
| Scope of Work: | Architectural, Structural, Electrical, Mechanical Engineering |
| Area: | 1,672 s.m. (18,000 s.f.) |
| Budget: | $1.2 Million |
| Completion: | 2020 |
Olde Humberstone Visitor Centre
| | |
| --- | --- |
| Clients: | City of Port Colborne |
| Location: | Port Colborne, ON |
| Scope of Work: | Architecture, Structural Engineering |
| Area: | |
| Budget: | $7,500 |
| Completion: | 2011 |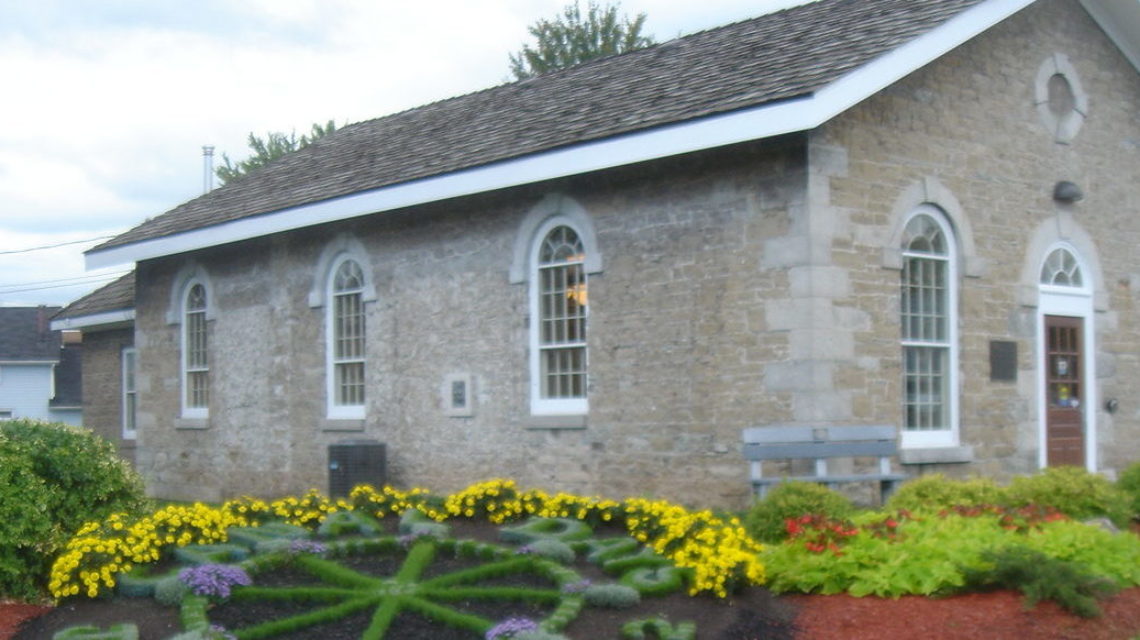 Queen Victoria Park Pumping Station
| | |
| --- | --- |
| Clients: | Niagara Parks Commission |
| Location: | Niagara Falls |
| Scope of Work: | Municipal Engineering |
| Area: | |
| Budget: | $550,000 |
| Completion: | 2008 |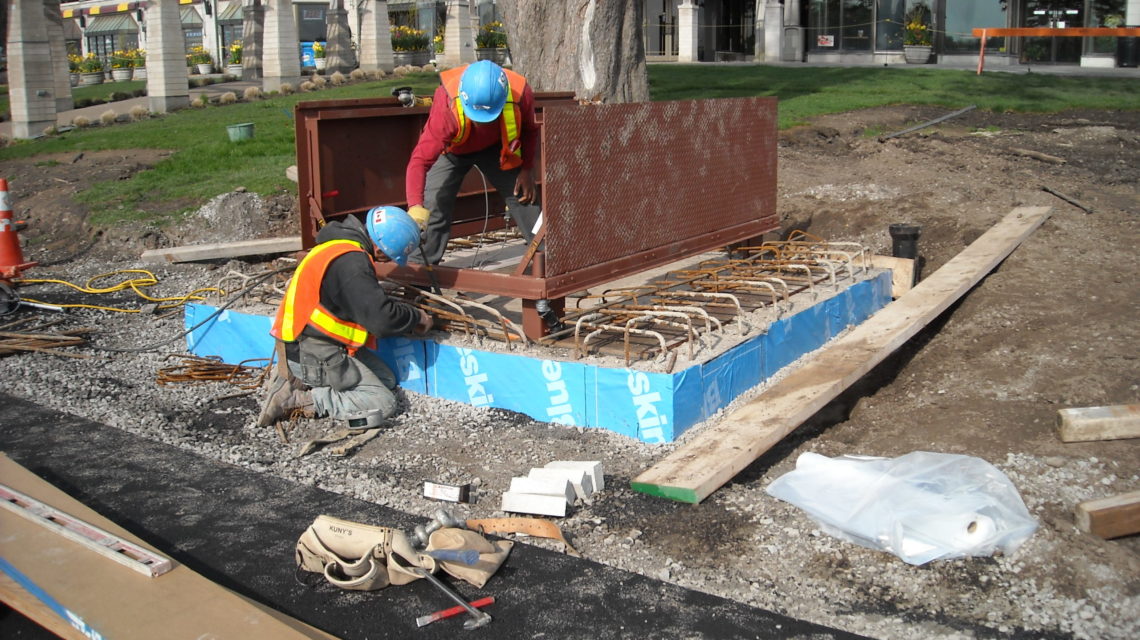 ABL Irrigation System Upgrades
| | |
| --- | --- |
| Clients: | Town of Niagara-on-the-Lake |
| Location: | Niagara-on-the-Lake |
| Scope of Work: | Civil Engineering |
| Area: | 2500 s.m (8202 s.f) |
| Budget: | $650,000 |
| Completion: | 2010 |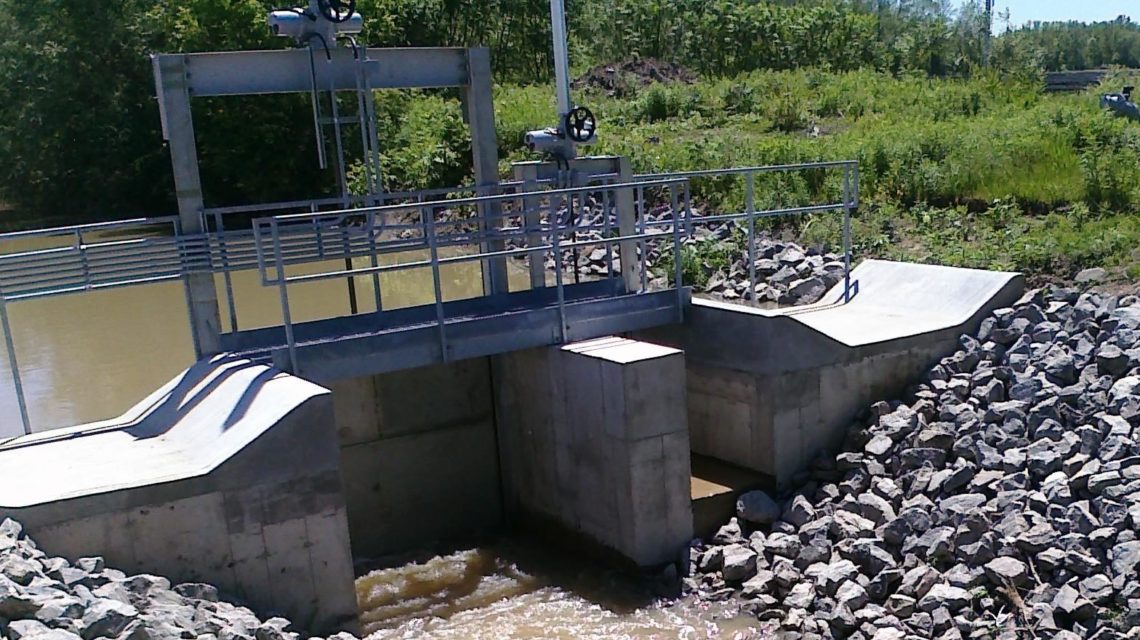 Thorold South Sanitary Sewer & Watermain Replacement
| | |
| --- | --- |
| Clients: | City of Thorold |
| Location: | Thorold |
| Scope of Work: | Civil Engineering |
| Area: | 1,600 s.m (5,249 s.f) |
| Budget: | $1.9 Million |
| Completion: | 2018 |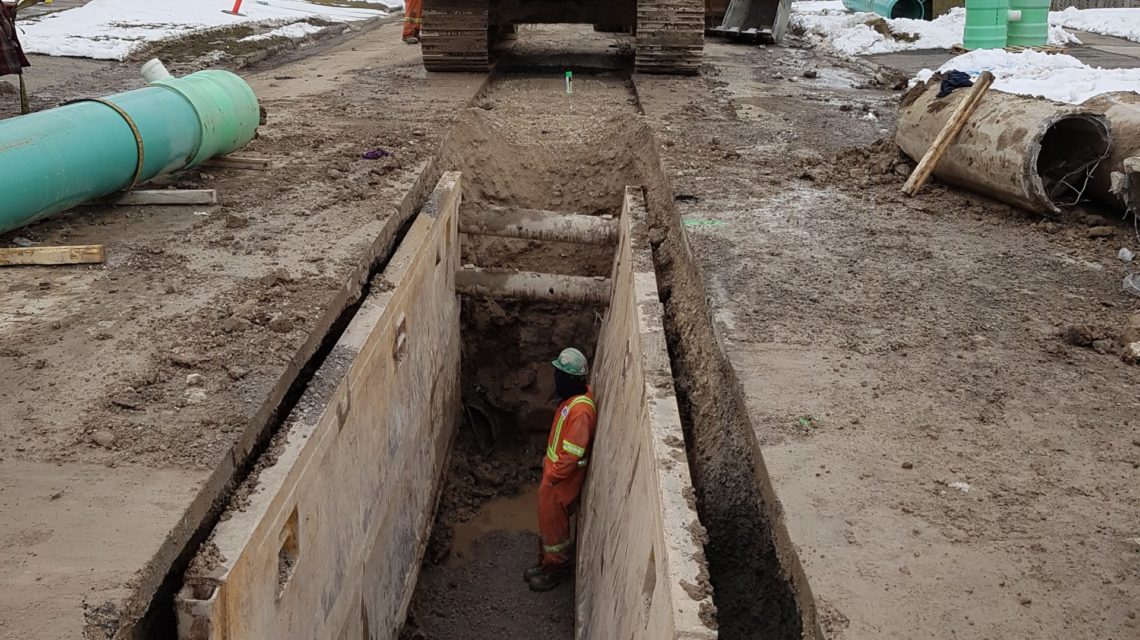 Welland Canals Pedestrian Bridge
| | |
| --- | --- |
| Clients: | City of Thorold |
| Location: | Thorold |
| Scope of Work: | Civil Engineering |
| Area: | 63 s.m (208 s.f) |
| Budget: | $475,000 |
| Completion: | 2006 |
Grimsby Watermain
| | |
| --- | --- |
| Clients: | Town of Grimsby |
| Location: | Grimsby |
| Scope of Work: | Civil Engineering |
| Area: | |
| Budget: | $250,000-$3,650,000 |
| Completion: | 2002-2018 |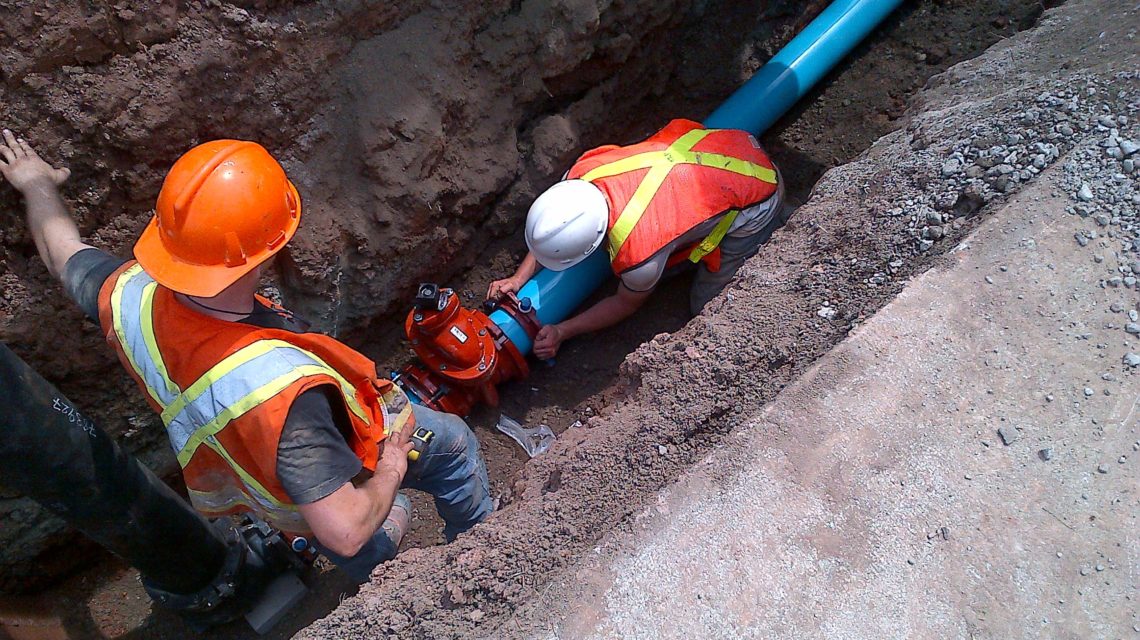 Niagara Stone Road Pedestrian Bridges
| | |
| --- | --- |
| Clients: | Regional Municipality of Niagara |
| Location: | Virgil, ON |
| Scope of Work: | Structural, Civil Engineering |
| Area: | |
| Budget: | $334,000 |
| Completion: | 1998 |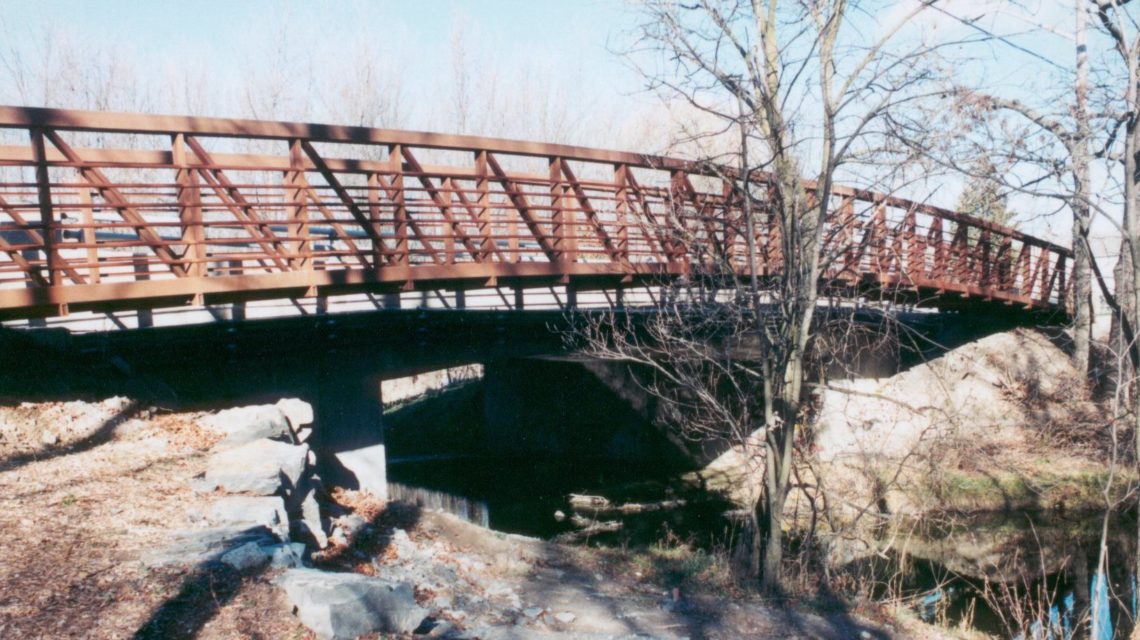 Welland Canals Multi-Use Recreation Trail
| | |
| --- | --- |
| Clients: | City of Thorold |
| Location: | |
| Scope of Work: | Civil Engineering |
| Area: | 10 Km |
| Budget: | $720,000 |
| Completion: | 2006 |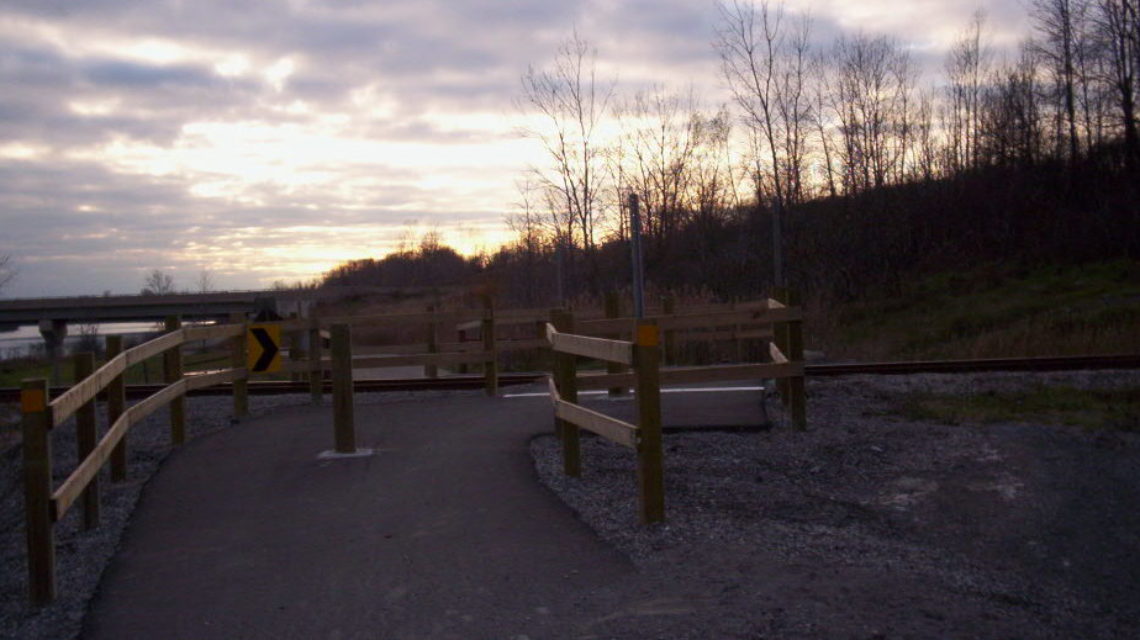 Pen Financial Credit Union
| | |
| --- | --- |
| Clients: | Pen Financial |
| Location: | St. Catharines, Ontario |
| Scope of Work: | Architectural, Electrical Engineering, Mechanical Engineering, Interior Design |
| Area: | 464 s.m (5,000 s.f) |
| Budget: | $5 Million |
| Completion: | 2018 |
Meridian Credit Union
| | |
| --- | --- |
| Clients: | Meridian Credit Union |
| Location: | Various locations throughout Ontario |
| Scope of Work: | Architectural, Electrical Engineering, Mechanical Engineering |
| Area: | 1500 – 5000 s.f (150 – 480 s.m) |
| Budget: | $150,000 – $250,000 |
| Completion: | Various |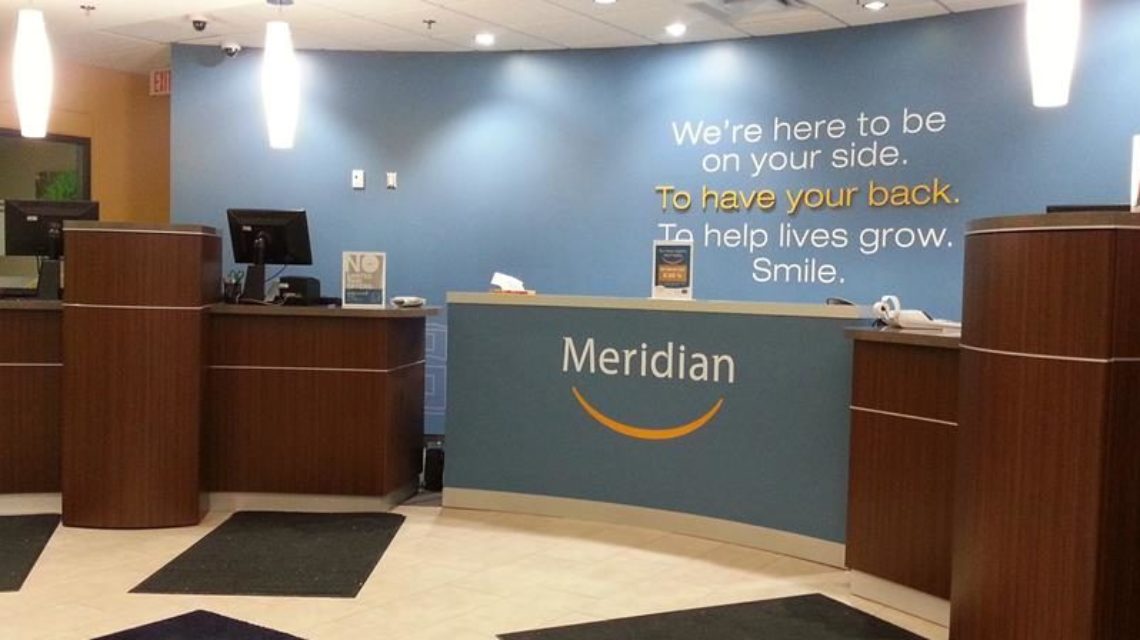 Lincoln – Private Residence
| | |
| --- | --- |
| Clients: | |
| Location: | |
| Scope of Work: | |
| Area: | |
| Budget: | |
| Completion: | |
Heatherwood Retirement Residence
| | |
| --- | --- |
| Clients: | Private |
| Location: | St. Catharines, Ontario |
| Scope of Work: | Architectural, Structural Engineering, Electrical Engineering, Mechanical Engineering, Civil Engineering |
| Area: | 4 storeys, 80,000 s.f (7,444 s.m) |
| Budget: | $11.5 Million |
| Completion: | 2008 |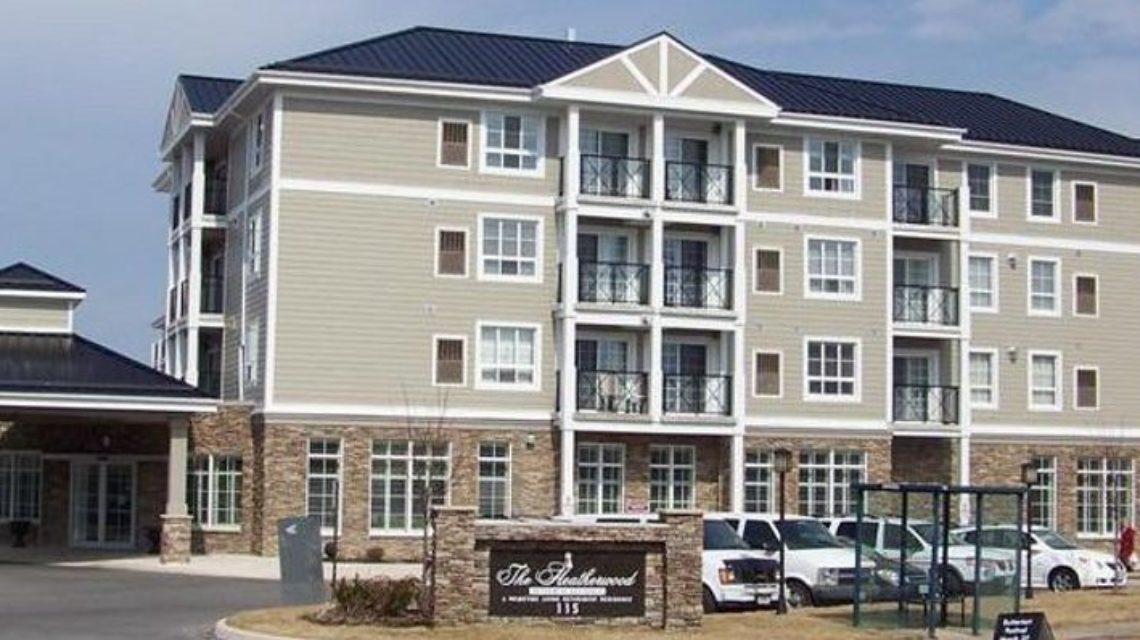 Town of Fort Frances Official Plan & Zoning Bylaw
| | |
| --- | --- |
| Clients: | Town of Fort Frances |
| Location: | Fort Frances, Ontario |
| Scope of Work: | Planning |
| Area: | |
| Budget: | |
| Completion: | 2013 |
Toronto Power Generating Station
| | |
| --- | --- |
| Clients: | Niagara Parks Commission |
| Location: | Niagara Falls, Ontario |
| Scope of Work: | Building Preservation Plan, Architectural, Structural Engineering |
| Area: | 49,170 s.f (4,568 s.m) |
| Budget: | |
| Completion: | 2009 |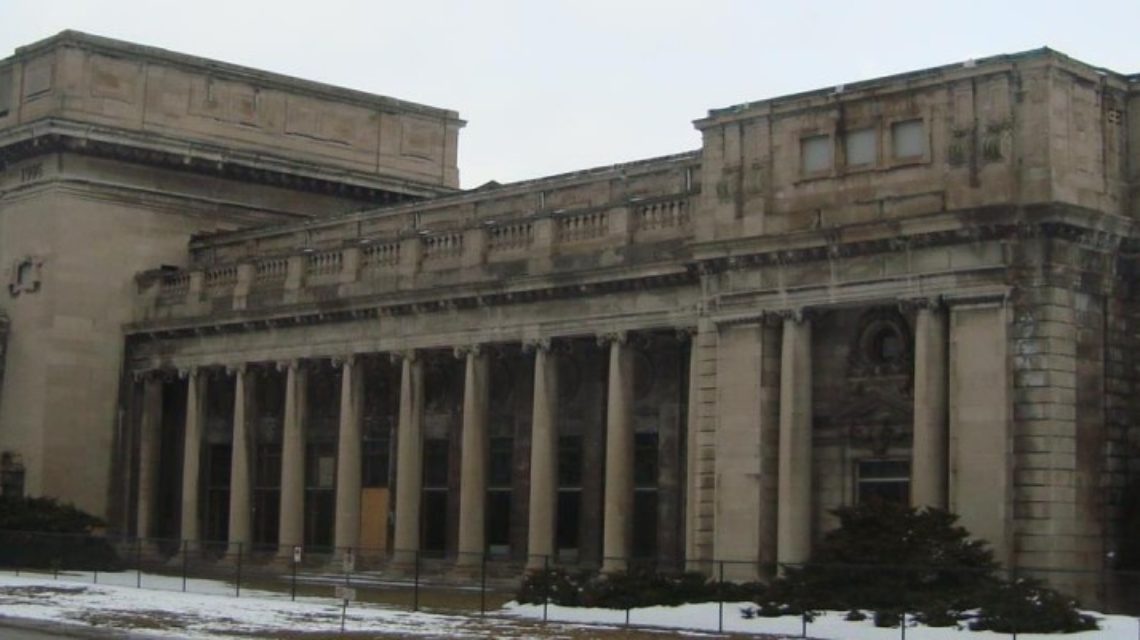 The Beaches at Port
| | |
| --- | --- |
| Clients: | WJS Environmental Consulting Inc. |
| Location: | St. Catharines, Ontario |
| Scope of Work: | Architectural, Structural Engineering, Electrical Engineering, Mechanical Engineering, Civil Engineering, Planning |
| Area: | 6 storeys (16 units), 48,565 s.f (4,512 s.m) |
| Budget: | $10 Million |
| Completion: | 2019 |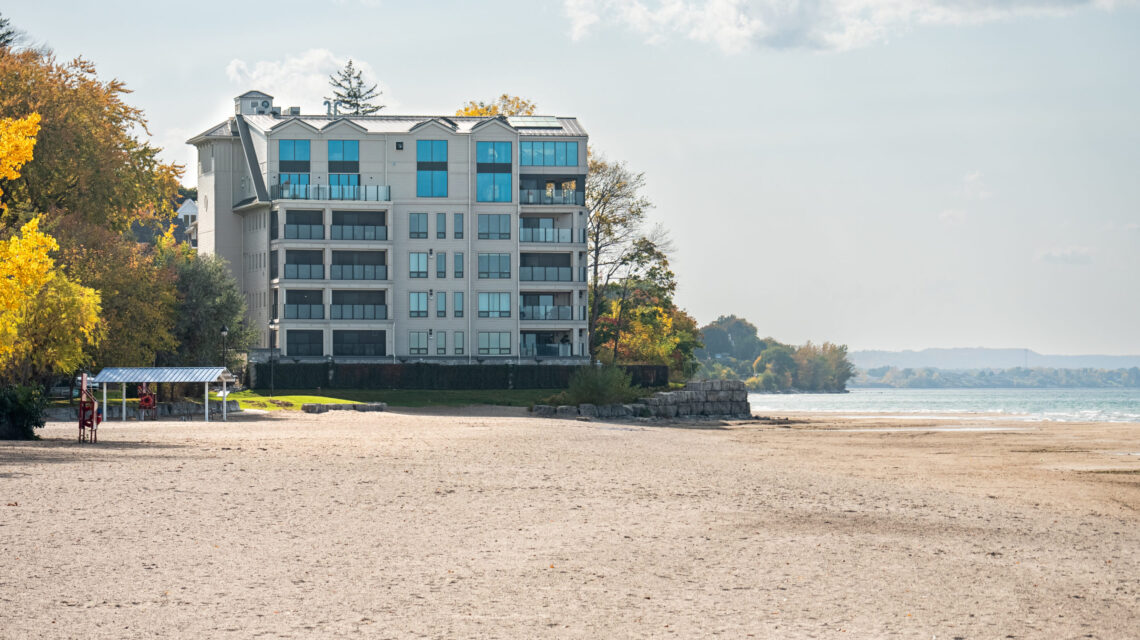 Stone Road Village
| | |
| --- | --- |
| Clients: | Niagara INA Grafton Gage |
| Location: | Niagara-on-the-Lake, Ontario |
| Scope of Work: | Architectural, Electrical Engineering, Structural Engineering, , Mechanical Engineering, Civil Engineering |
| Area: | 4 storeys (79 units), 129,040 s.f (11,988 s.m) |
| Budget: | $10.7 million |
| Completion: | 2013 |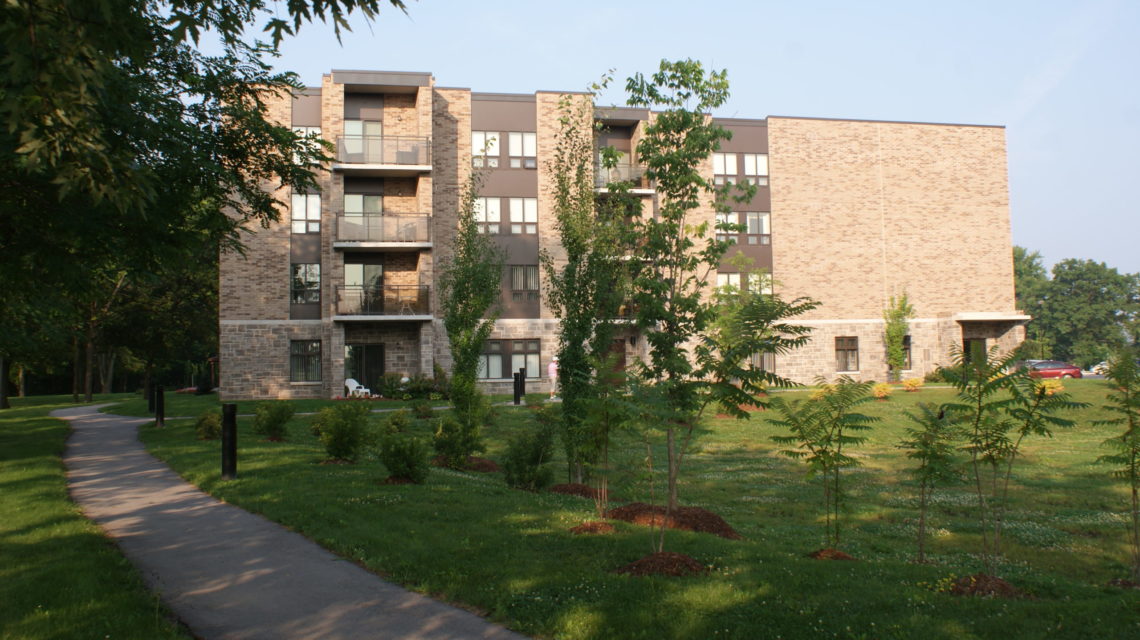 Stone Church Road Seniors Residence
| | |
| --- | --- |
| Clients: | City of Hamilton Housing Inc. |
| Location: | Hamilton, Ontario |
| Scope of Work: | Architectural, Structural Engineering, Electrical Engineering, Mechanical Engineering |
| Area: | 5 storeys (50 units), 48.440 s.f (4,500 s.m) |
| Budget: | $6.6 Million |
| Completion: | 2015 |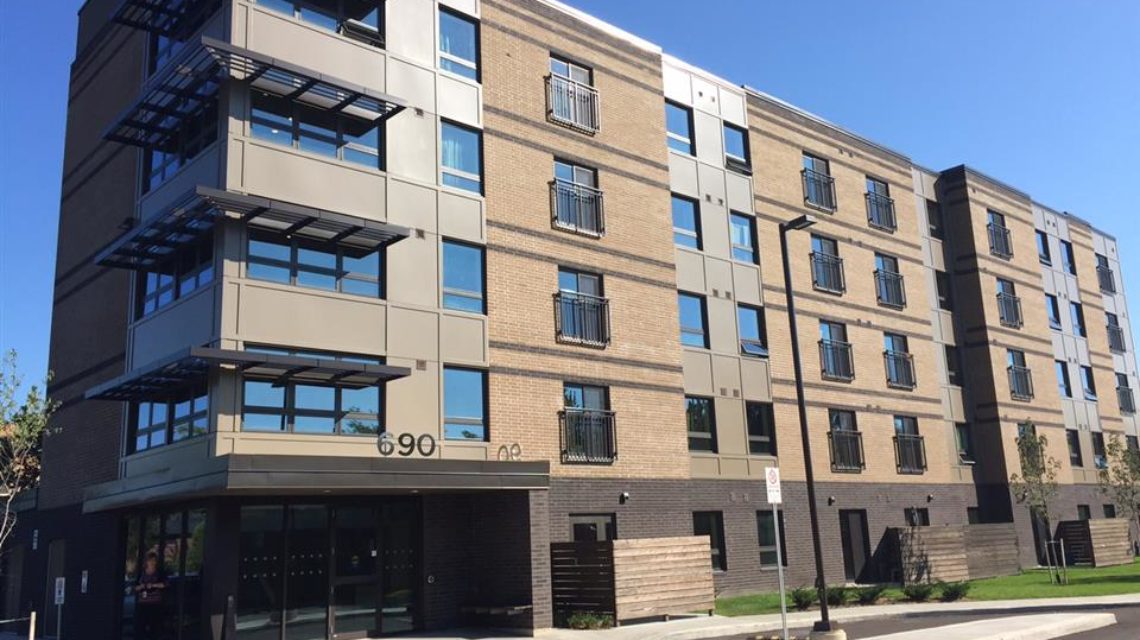 St. Michael Catholic Elementary School
| | |
| --- | --- |
| Clients: | Niagara Catholic District School Board |
| Location: | Niagara-on-the-Lake, Ontario |
| Scope of Work: | Architectural, Structural Engineering, Electrical Engineering, Mechanical Engineering |
| Area: | |
| Budget: | $350,000 |
| Completion: | |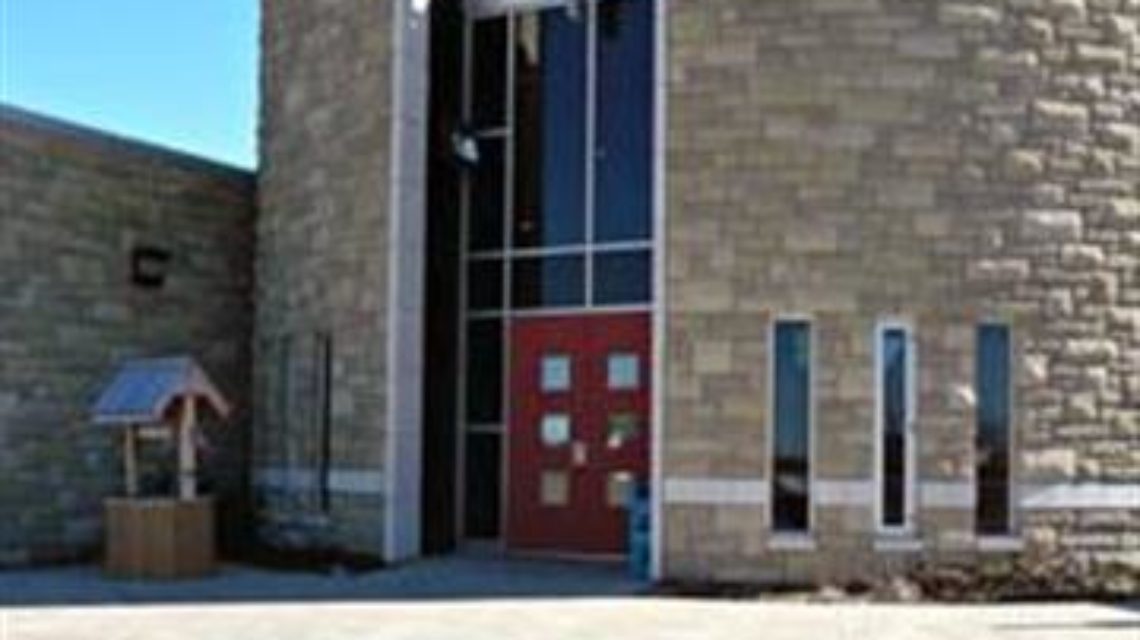 Ralph Piller River Lea Estates
| | |
| --- | --- |
| Clients: | |
| Location: | Fort Erie, ON |
| Scope of Work: | Planning, Civil Engineering |
| Area: | |
| Budget: | |
| Completion: | 2014 |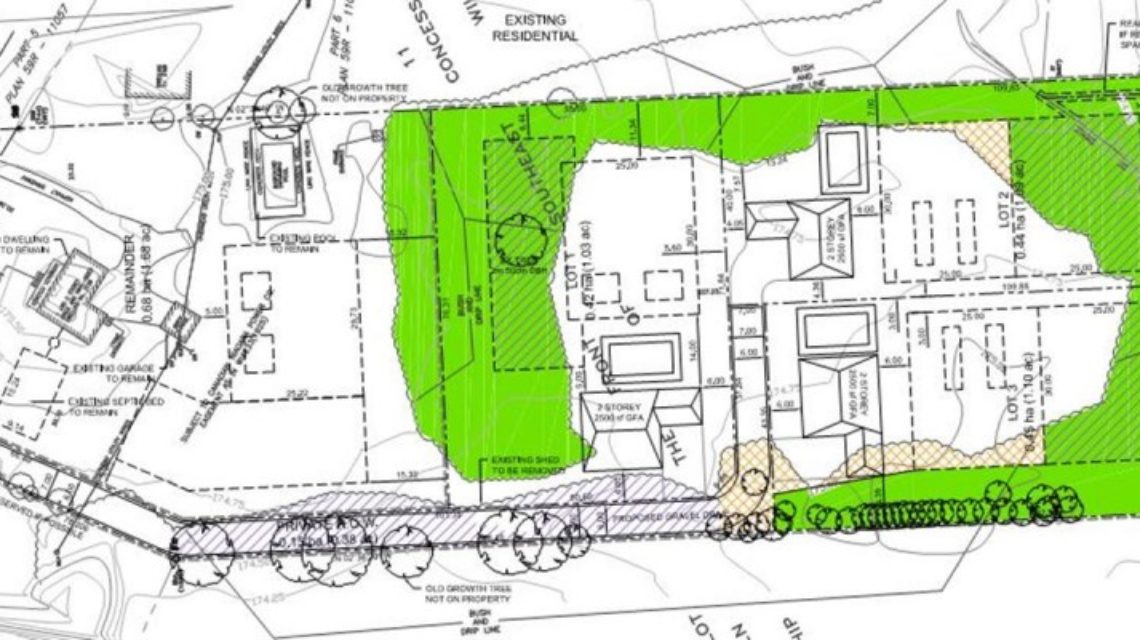 Old Fort Erie Interpretive Centre
| | |
| --- | --- |
| Clients: | Niagara Parks Commission |
| Location: | Fort Erie, Ontario |
| Scope of Work: | Architectural, Structural Engineering, Electrical Engineering, Mechanical Engineering, Civil Engineering |
| Area: | 16,145 s.f (1,500 s.m) |
| Budget: | $4.2 Million |
| Completion: | 2011 |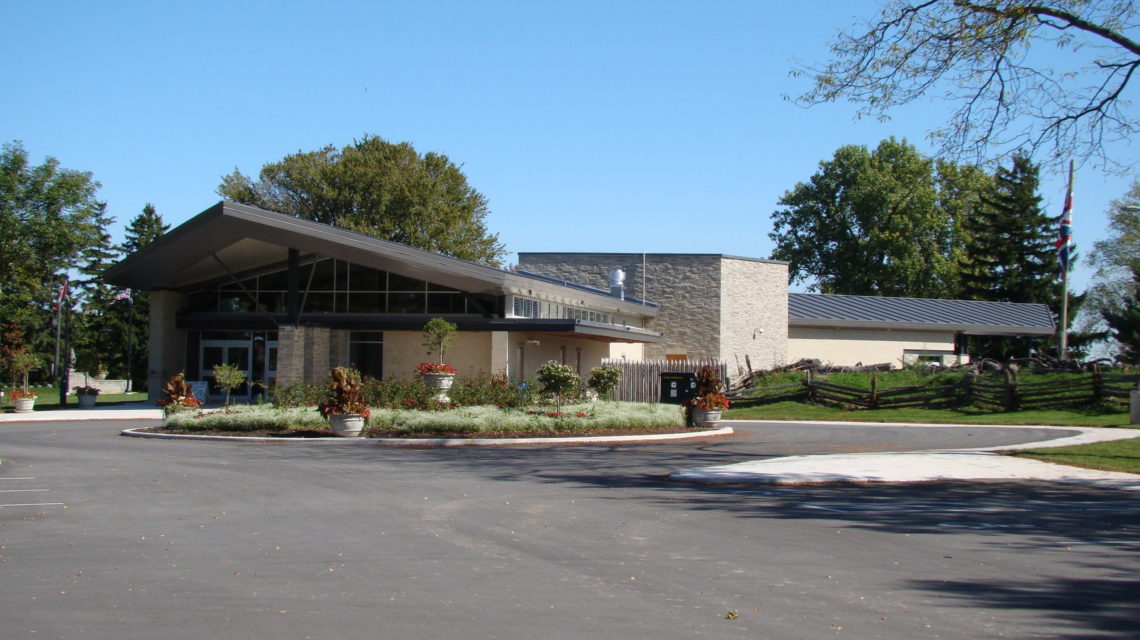 Oast House Brewers and Hay Loft
| | |
| --- | --- |
| Clients: | Niagara Oast House Brewers |
| Location: | Niagara-on-the-Lake, Ontario |
| Scope of Work: | Architectural, Structural Engineering, Electrical Engineering, Mechanical Engineering, Civil Engineering, Interior Design |
| Area: | 2 storeys, 7,513 s.f (698 s.m) |
| Budget: | $1 Million |
| Completion: | 2014 |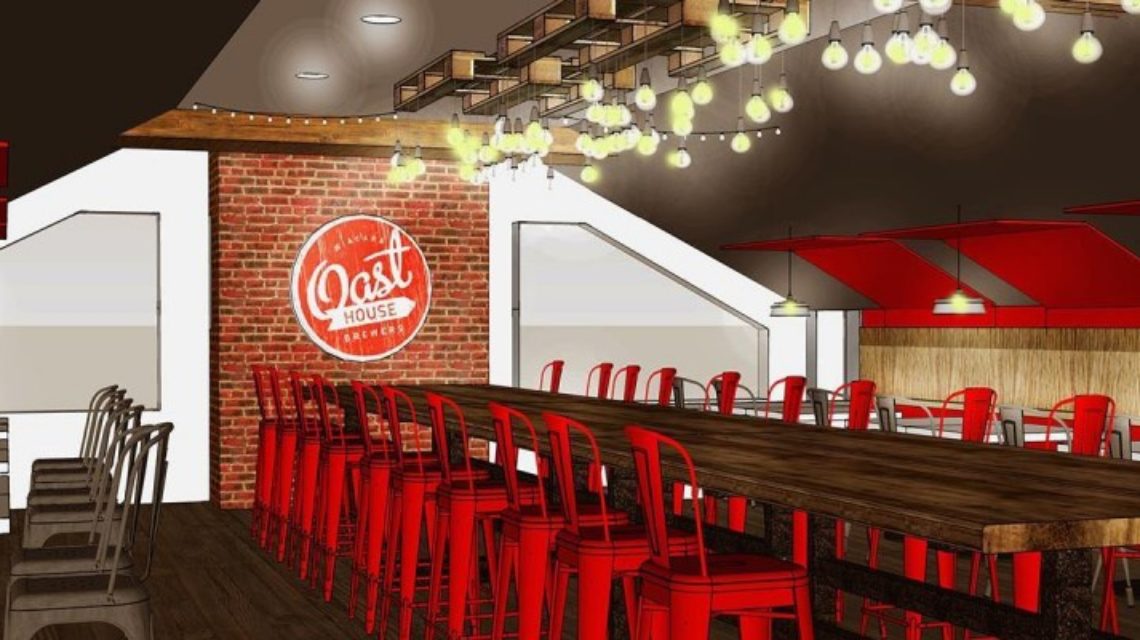 Niagara Regional Police 5 District & EMS Facility
| | |
| --- | --- |
| Clients: | The Regional Municipality of Niagara |
| Location: | Fort Erie, Ontario |
| Scope of Work: | Architectural, Structural Engineering, Electrical Engineering, Mechanical Engineering, Civil Engineering, Interior Design |
| Area: | 15,070 s.f (1,400 s.m) |
| Budget: | $3.2 Million |
| Completion: | 2012 |
Niagara College – Tech Skills Addition
| | |
| --- | --- |
| Clients: | Niagara College |
| Location: | Welland, Ontario |
| Scope of Work: | Architectural, Structural Engineering, Electrical Engineering, Mechanical Engineering, Civil Engineering |
| Area: | 10,000 s.f (931 s.m) |
| Budget: | $1.5 Million |
| Completion: | 2006 |
Meridian Credit Union Arena
| | |
| --- | --- |
| Clients: | Town of Niagara-on-the-Lake |
| Location: | Virgil Arena |
| Scope of Work: | Architectural, Structural Engineering, Electrical Engineering, Mechanical Engineering, Civil Engineering |
| Area: | 36,000 s.f (3,350 s.m) |
| Budget: | $4 Million |
| Completion: | 2005 |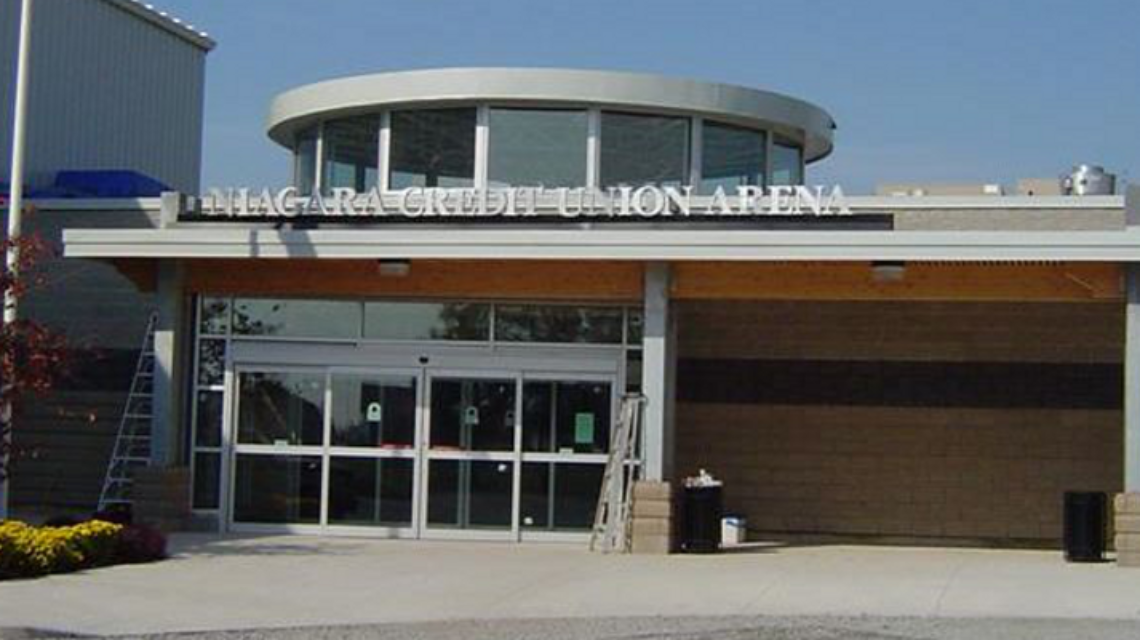 Harbour Inn Townhouses
| | |
| --- | --- |
| Clients: | Private |
| Location: | Niagara-on-the-Lake, Ontario |
| Scope of Work: | Architectural, Structural Engineering, Electrical Engineering, Mechanical Engineering, Civil Engineering |
| Area: | 3 storeys, 20,710 s.f (1,924 s.m) |
| Budget: | $4.1 Million |
| Completion: | 2003 |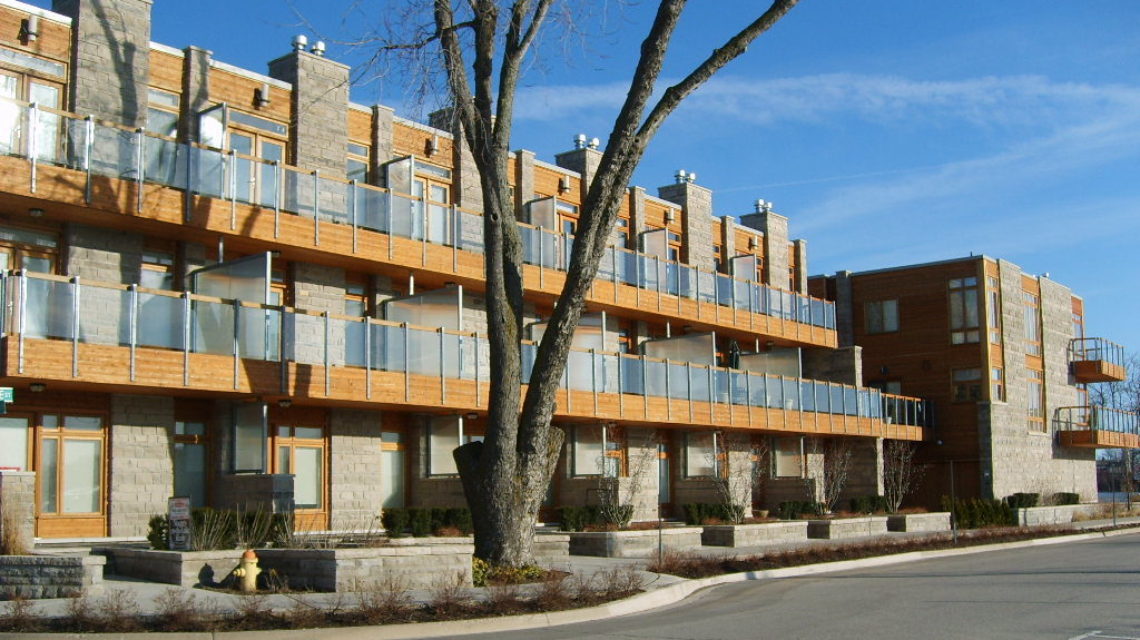 Bethesda's Niagara Family Centre
| | |
| --- | --- |
| Clients: | Bethesda Children's Services |
| Location: | St Catharines, ON |
| Scope of Work: | Architectural, Structural Engineering, Electrical Engineering, Mechanical Engineering, Civil Engineering |
| Area: | 2 storeys, 27,000 sq.ft (2,508 sq.metres) |
| Budget: | $5.9 million |
| Completion: | 2019 |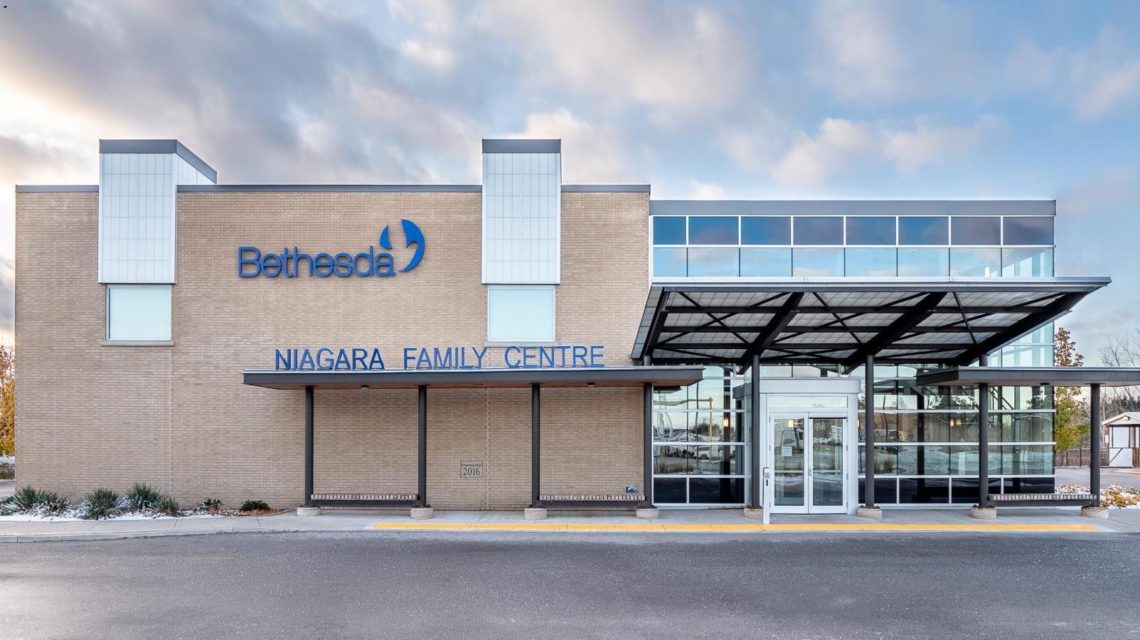 Guelph Medical Place
| | |
| --- | --- |
| Clients: | CMD Management Ltd. |
| Location: | Guelph, Ontario |
| Scope of Work: | Architectural, Structural Engineering, Electrical Engineering, Mechanical Engineering, Civil Engineering, Landscaping |
| Area: | 14,000 s.f (1,300 s.m) |
| Budget: | $2.8 Million |
| Completion: | 2008 |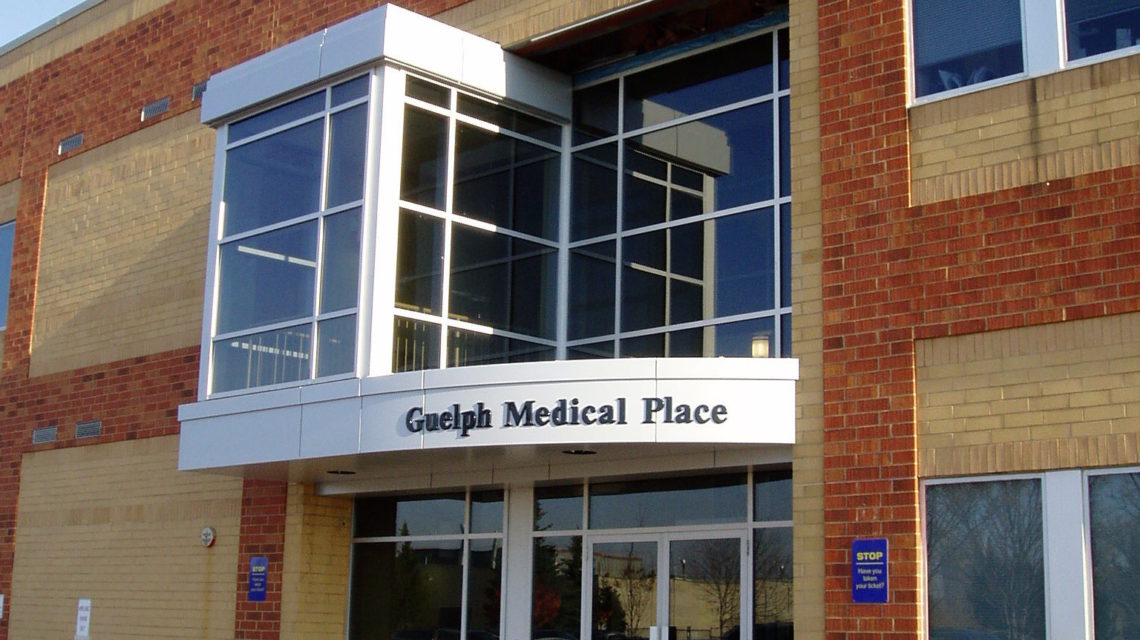 Freeman Herbs Greenhouse Expansion
| | |
| --- | --- |
| Clients: | Freeman Herbs |
| Location: | Lincoln and Grimsby, ON |
| Scope of Work: | Planning, Civil Engineering |
| Area: | |
| Budget: | |
| Completion: | 2014 |
Fort George Agora-on-the-Common
| | |
| --- | --- |
| Clients: | Parks Canada |
| Location: | Fort George National Historic Site |
| Scope of Work: | Architectural, Structural Engineering, Electrical Engineering, Mechanical Engineering, Civil Engineering |
| Area: | 278 s.m / 2992 s.f |
| Budget: | |
| Completion: | 2014 |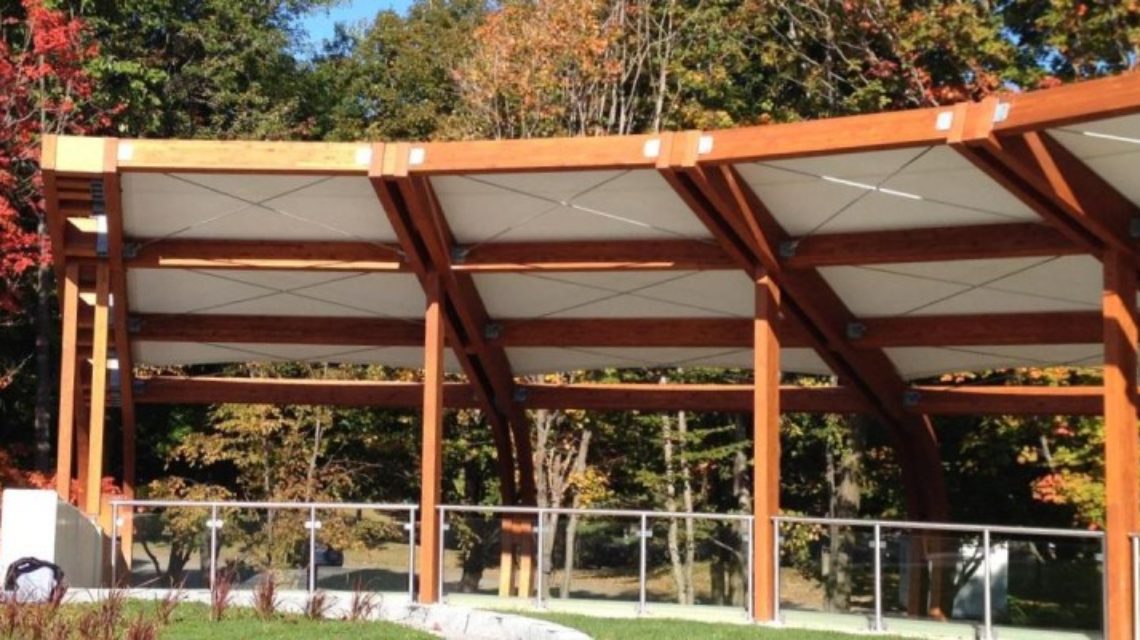 Dr. H. Hynscht Clinic
| | |
| --- | --- |
| Clients: | Dr. Harold Hynscht and Roulston's IDA |
| Location: | Port Dover, Ontario |
| Scope of Work: | Architectural, Electrical Engineering, Mechanical Engineering, Civil Engineering |
| Area: | 1,916 sq.ft (178 sq.metres) |
| Budget: | $230,000 |
| Completion: | 2010 |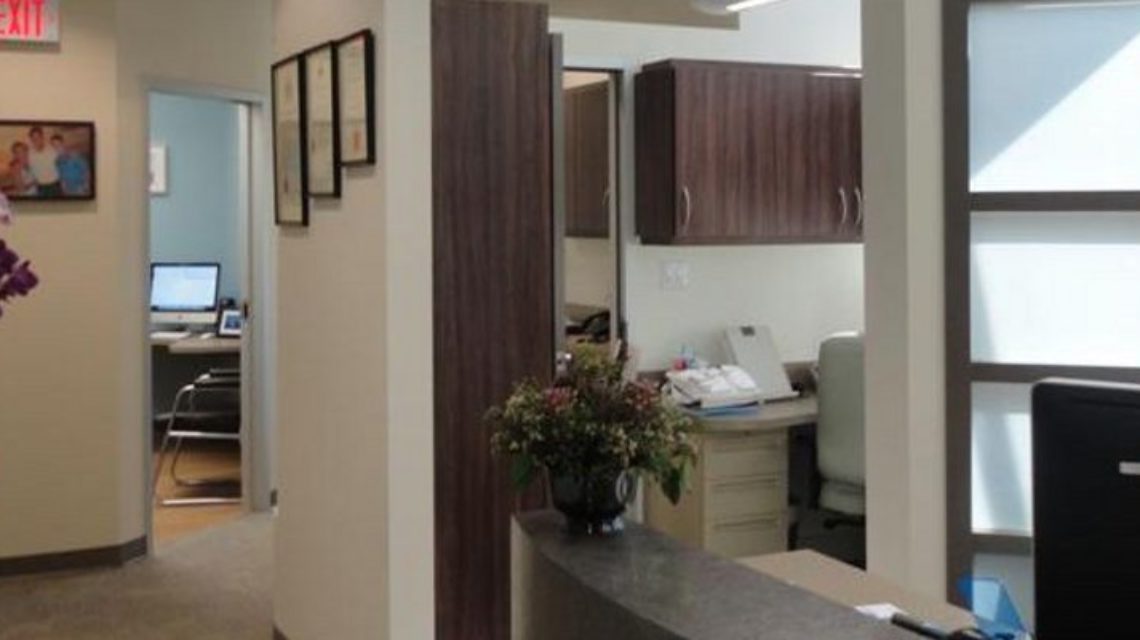 Deer Park Villa Long Term Care Facility
| | |
| --- | --- |
| Clients: | The Regional Municipality of Niagara |
| Location: | Grimsby, Ontario |
| Scope of Work: | Architectural, Structural Engineering, Electrical Engineering, Mechanical Engineering, Civil Engineering |
| Area: | 2 storeys, 56,941 sq.ft. (5,290 sq.metres) |
| Budget: | $7.8 Million |
| Completion: | 2013 |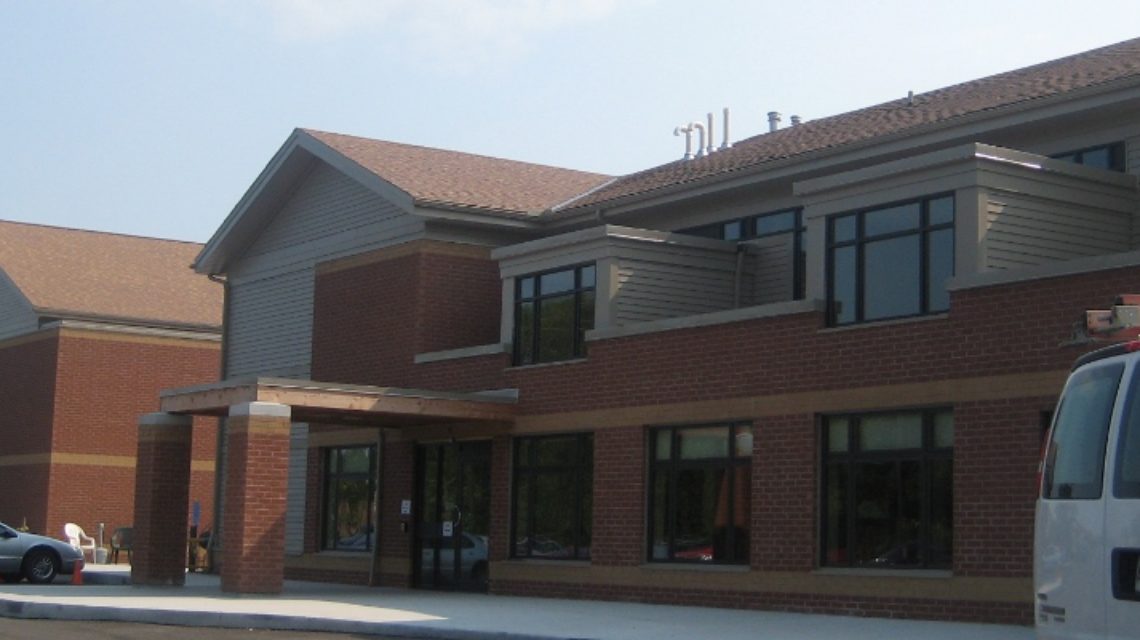 Crossroads Elementary School
| | |
| --- | --- |
| Clients: | District School Board of Niagara |
| Location: | Virgil, Ontario |
| Scope of Work: | Electrical Engineering, Mechanical Engineering |
| Area: | |
| Budget: | |
| Completion: | 2011 |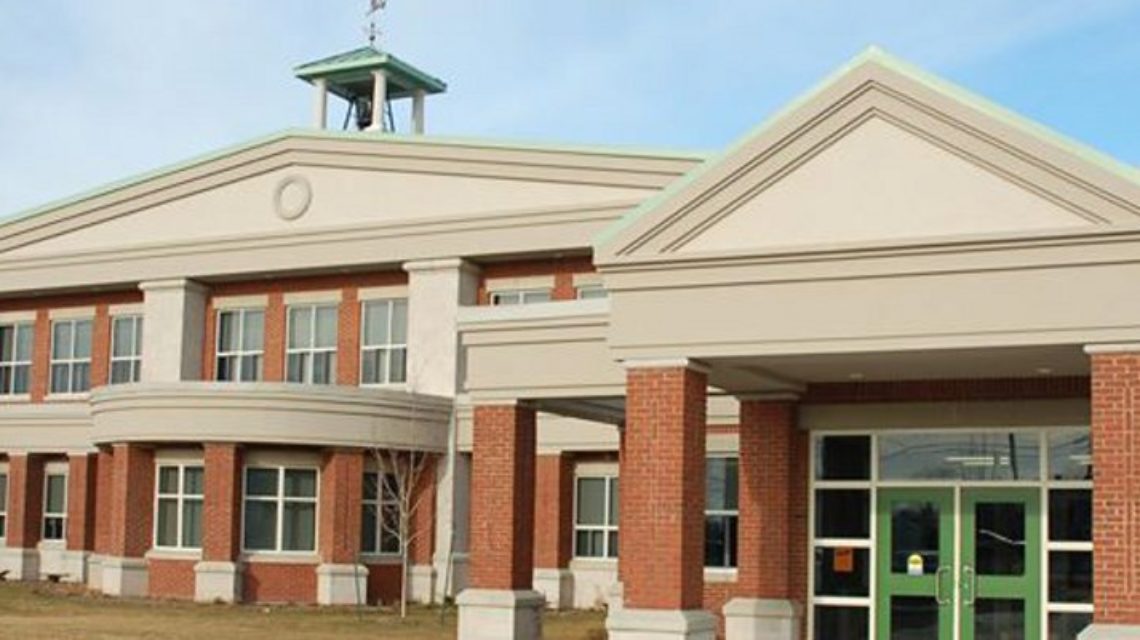 Bronte Park Washrooms
| | |
| --- | --- |
| Clients: | Town of Oakville |
| Location: | Oakville, Ontario |
| Scope of Work: | Architectural, Structural Engineering, Electrical Engineering, Mechanical Engineering, Civil Engineering |
| Area: | 109 sm / 1,175 sf |
| Budget: | $840,000 |
| Completion: | 2014 |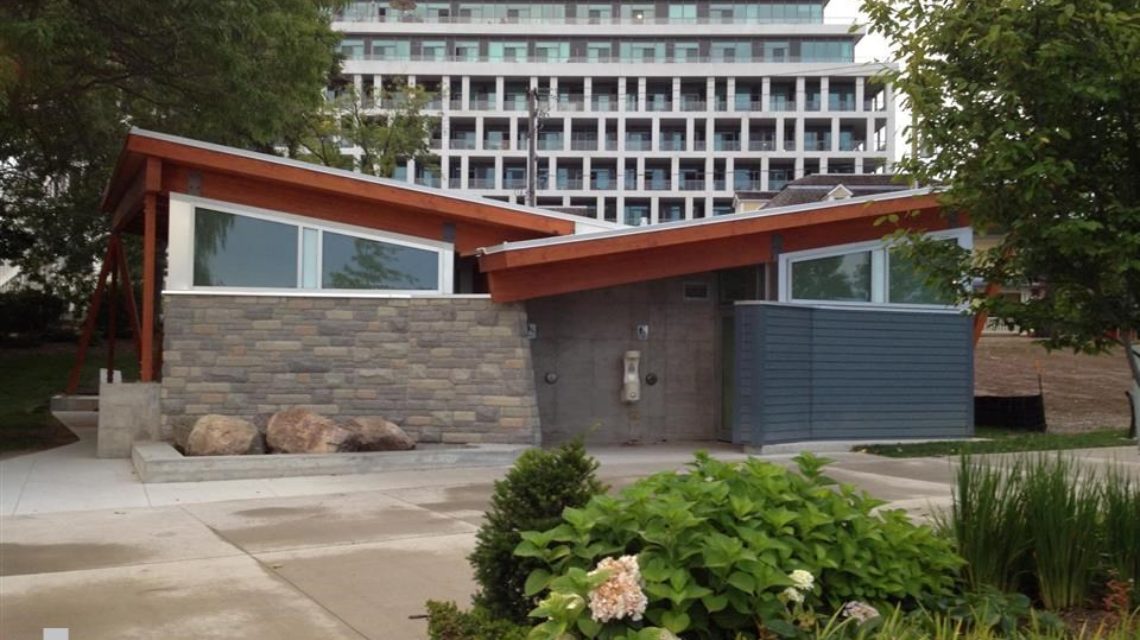 Niagara District Airport
| | |
| --- | --- |
| Clients: | Regional Municipality of Niagara |
| Location: | Niagara-on-the-Lake, Ontario |
| Scope of Work: | Architecture, Electrical Engineering, Structural Engineering, Mechanical Engineering, Interior Design |
| Area: | 6,000 sq.ft. (557 sq.m.) |
| Budget: | $1.4 Million |
| Completion: | 2011 |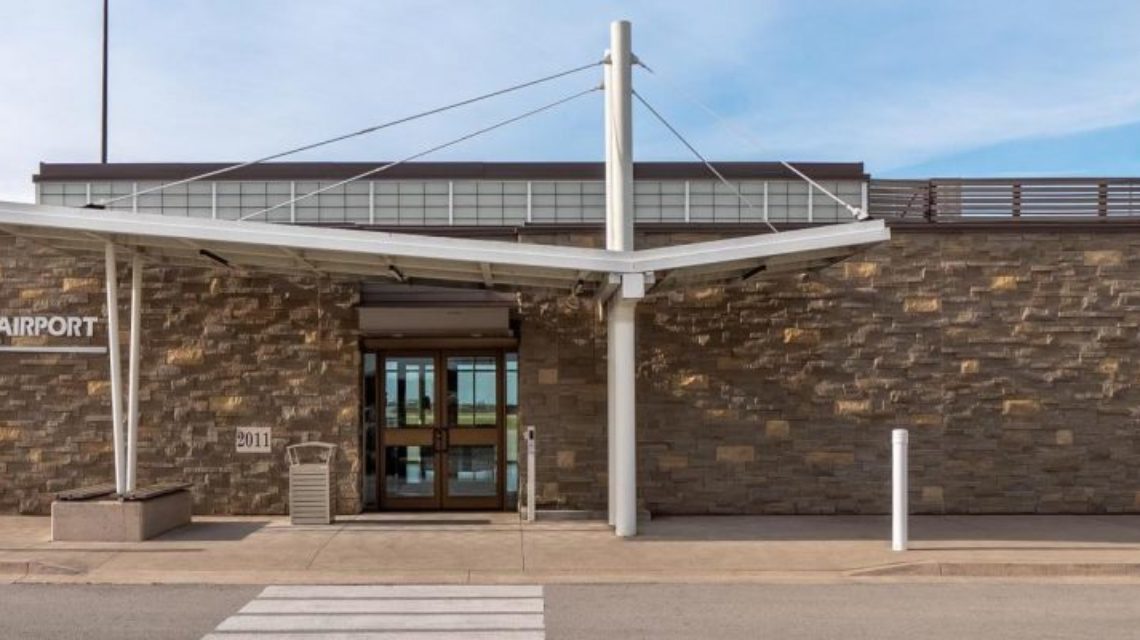 Willholme Drive
| | |
| --- | --- |
| Clients: | |
| Location: | St. Catharines, ON |
| Scope of Work: | Planning, Civil Engineering |
| Area: | |
| Budget: | |
| Completion: | 2014 |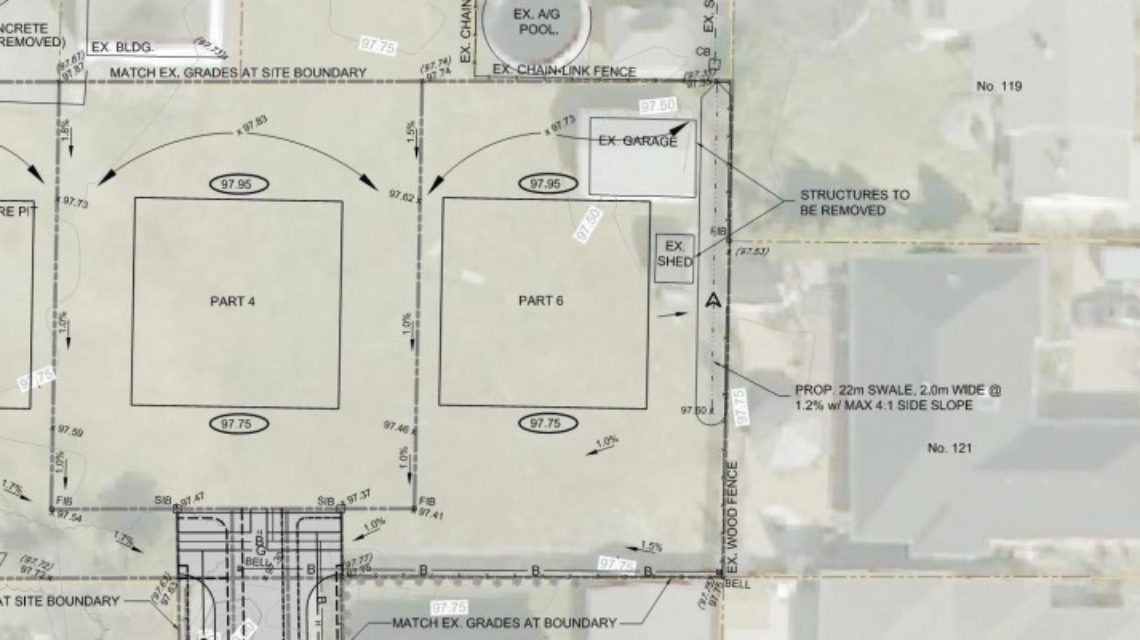 Lincoln Sand and Salt Yard
| | |
| --- | --- |
| Clients: | Town of Lincoln |
| Location: | Lincoln, Ontario |
| Scope of Work: | Civil Engineering |
| Area: | 54,626 sq.ft. (5,075 sq.metres) |
| Budget: | $250,000 |
| Completion: | 2006 |
13th Street Culvert
| | |
| --- | --- |
| Clients: | Town of Lincoln |
| Location: | 13th Street Culvert at 18 Mile Creek |
| Scope of Work: | Civil Engineering |
| Area: | 253 sq.ft. (23.5 sq. metres) |
| Budget: | $200,000 |
| Completion: | 2006 |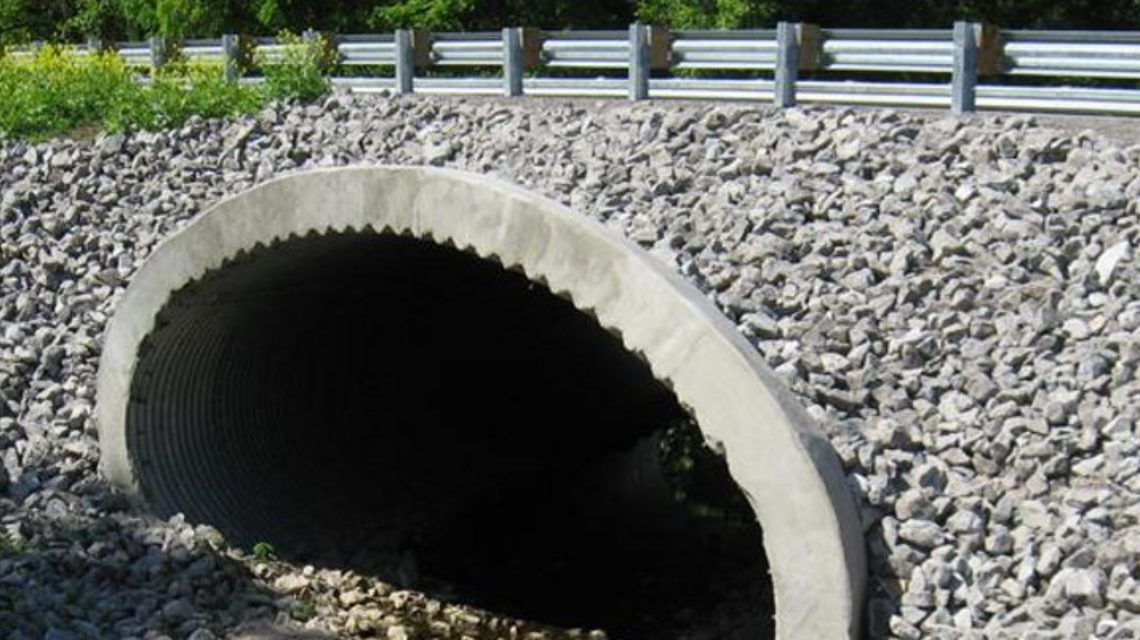 YWCA
| | |
| --- | --- |
| Clients: | YWCA Niagara |
| Location: | St. Catharines, Ontario |
| Scope of Work: | Architecture, Electrical, Structural & Mechanical |
| Area: | |
| Budget: | $5.6 Million |
| Completion: | 2021 |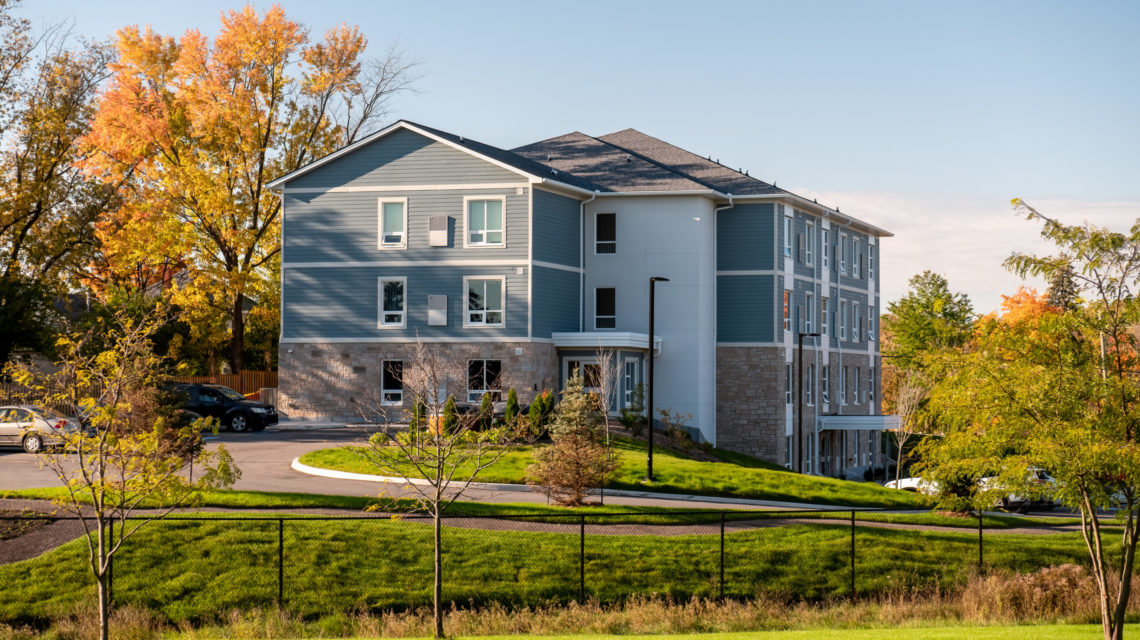 Cardiac Diagnostic Clinic Dr Goodarzi
| | |
| --- | --- |
| Clients: | Dr. Masoud Goodarzi |
| Location: | Main Street, Niagara Falls |
| Scope of Work: | Planning, Architectural, Structural Engineering, Electrical Engineering, Mechanical Engineering, Civil Engineering |
| Area: | 2 storey, 2,422 sq.ft. (225 sq. metres) |
| Budget: | $600,000 |
| Completion: | 2013 |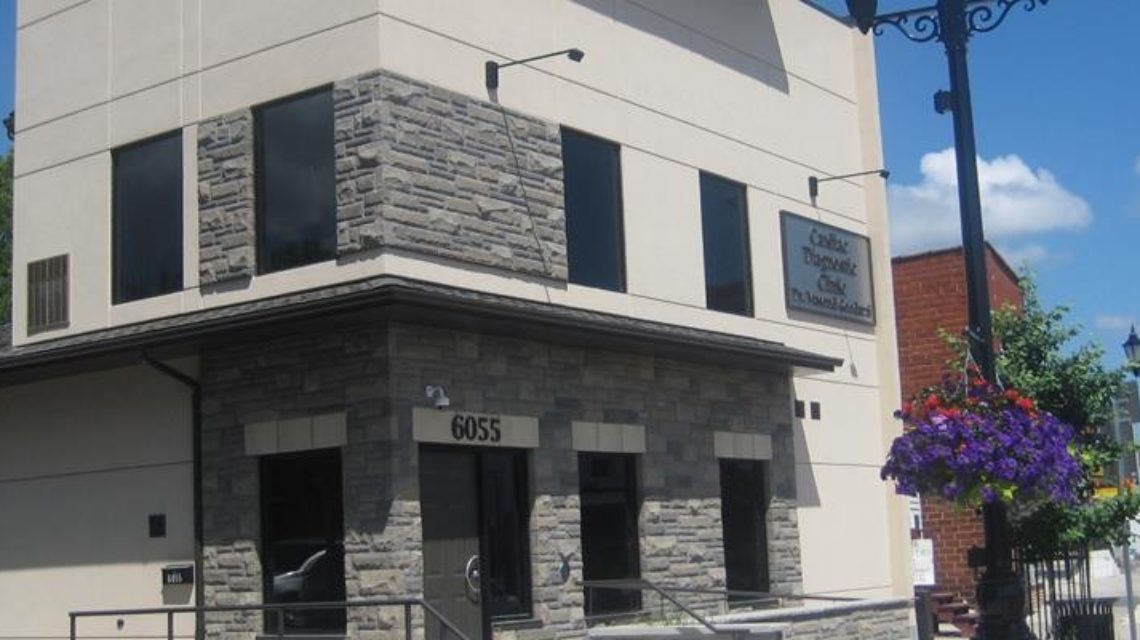 Brock Student Housing
| | |
| --- | --- |
| Clients: | Private |
| Location: | St. Catharines, Ontario |
| Scope of Work: | Planning, Architectural, Structural Engineering, Electrical Engineering, Mechanical Engineering, Civil Engineering |
| Area: | 4 storeys, 38,700 sq.ft (3,595 sq. metres) |
| Budget: | $5.6 million |
| Completion: | 2015 |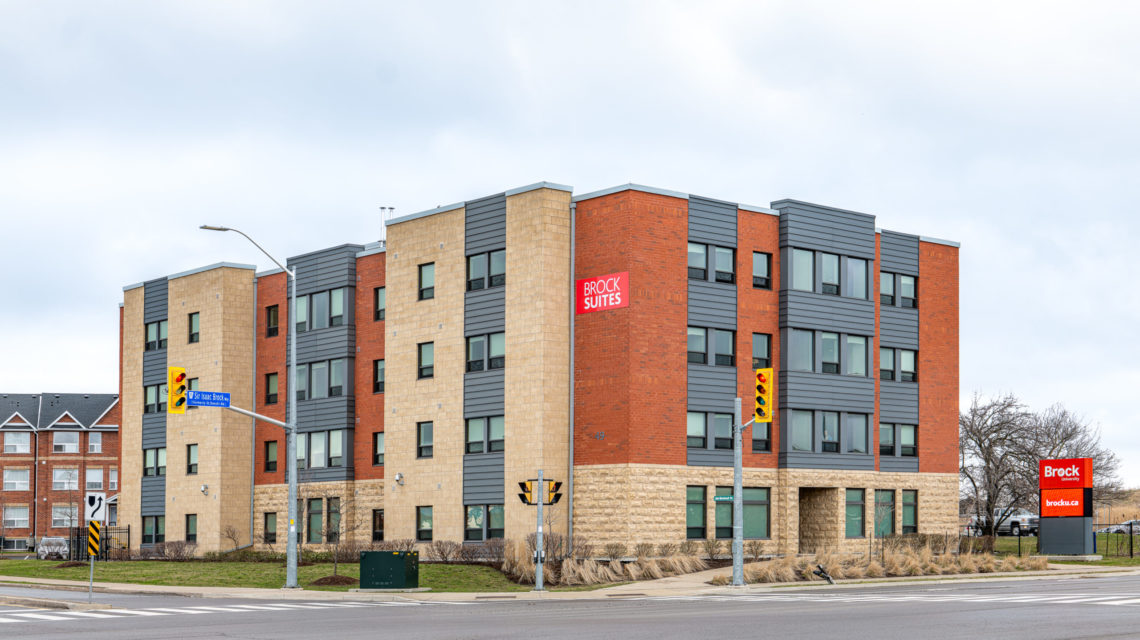 Ridley Athletic Complex
| | |
| --- | --- |
| Clients: | Ridley College |
| Location: | St. Catharines, ON |
| Scope of Work: | Planning, Architectural, Structural Engineering, Electrical Engineering, Mechanical Engineering, Civil Engineering |
| Area: | |
| Budget: | $40.0 Million |
| Completion: | 2008 |
Meridian Credit Union Corporate Offices
| | |
| --- | --- |
| Clients: | Meridian Credit Union |
| Location: | Various locations throughout Ontario |
| Scope of Work: | Architectural, Electrical Engineering, Mechanical Engineering |
| Area: | 1500 – 5000 sq.ft. (150 – 480 sq.metres) |
| Budget: | $150,000 – 250.000 |
| Completion: | |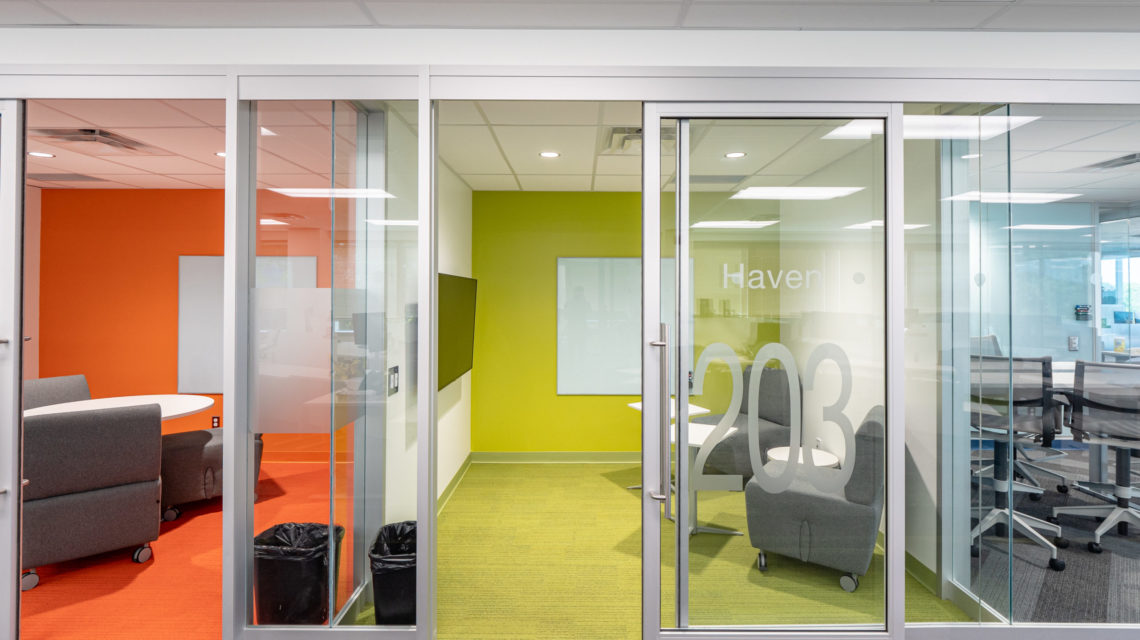 Richmond Public School
| | |
| --- | --- |
| Clients: | |
| Location: | |
| Scope of Work: | |
| Area: | |
| Budget: | |
| Completion: | |
Oakridge Public School Daycare
| | |
| --- | --- |
| Clients: | DSBN |
| Location: | St. Catharines, Ontario |
| Scope of Work: | Architectural Design, Electrical, Mechanical & Civil Engineering Design |
| Area: | |
| Budget: | $2 Million |
| Completion: | 2019 |
Laflech
| | |
| --- | --- |
| Clients: | Walker Industries |
| Location: | Moose Creek, Ontario |
| Scope of Work: | Architectural, Structural Engineering, Electrical Engineering, Mechanical Engineering, Civil Engineering |
| Area: | 7,000 sq.ft. (650 sq.metres) |
| Budget: | $1.2 Million |
| Completion: | 2007 |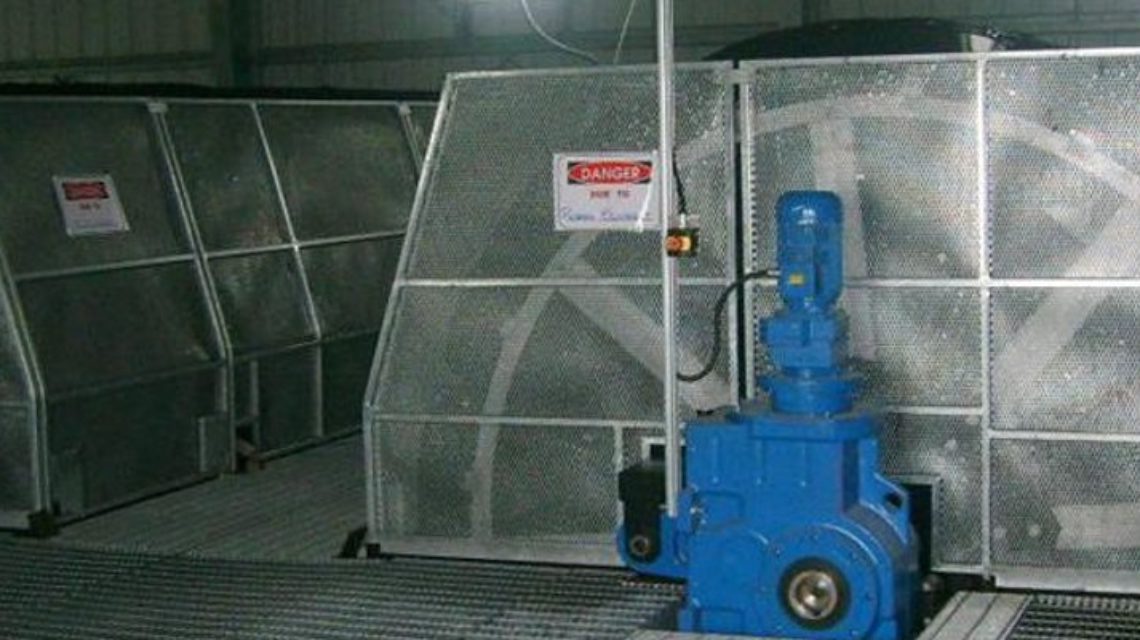 East Quarry Landfill
| | |
| --- | --- |
| Clients: | Walker Brothers |
| Location: | Thorold, Ontario |
| Scope of Work: | Architectural, Structural Engineering, Electrical Engineering, Mechanical Engineering, Civil Engineering |
| Area: | 2,970 sq.ft. (276 sq.metres) |
| Budget: | $700,000 |
| Completion: | 2008 |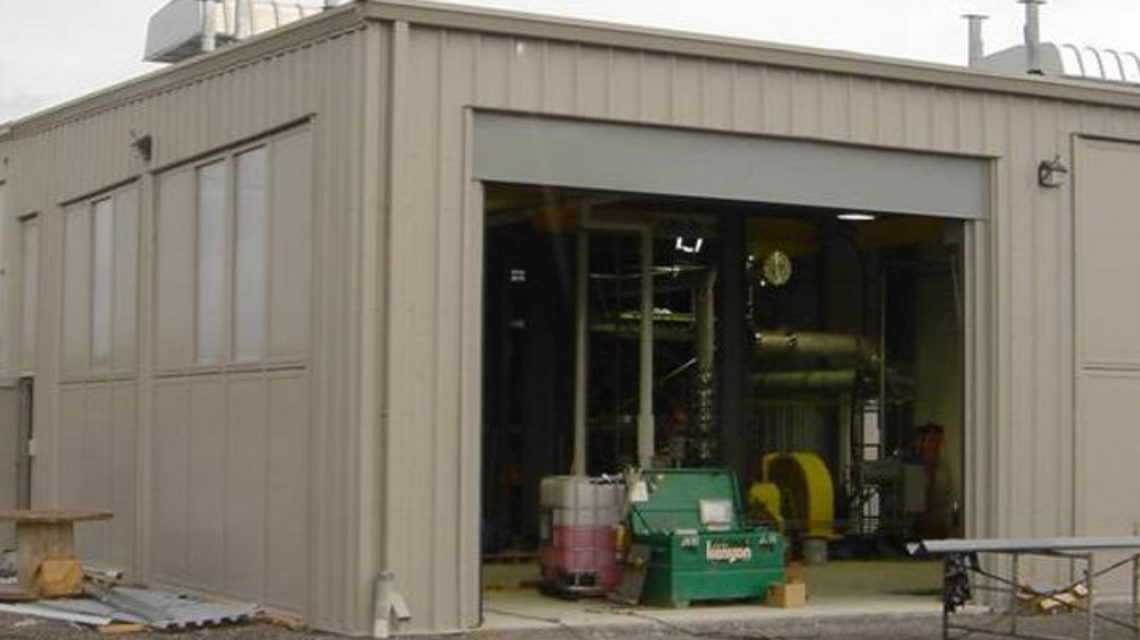 Twin Creeks Landfill
| | |
| --- | --- |
| Clients: | The Regional Municipality of Niagara |
| Location: | Watford, Ontario |
| Scope of Work: | Architectural, Structural Engineering, Electrical Engineering, Mechanical Engineering, Civil Engineering |
| Area: | 2,992 sq.ft. (278 sq.metres) |
| Budget: | $2.2 Million |
| Completion: | 2009 |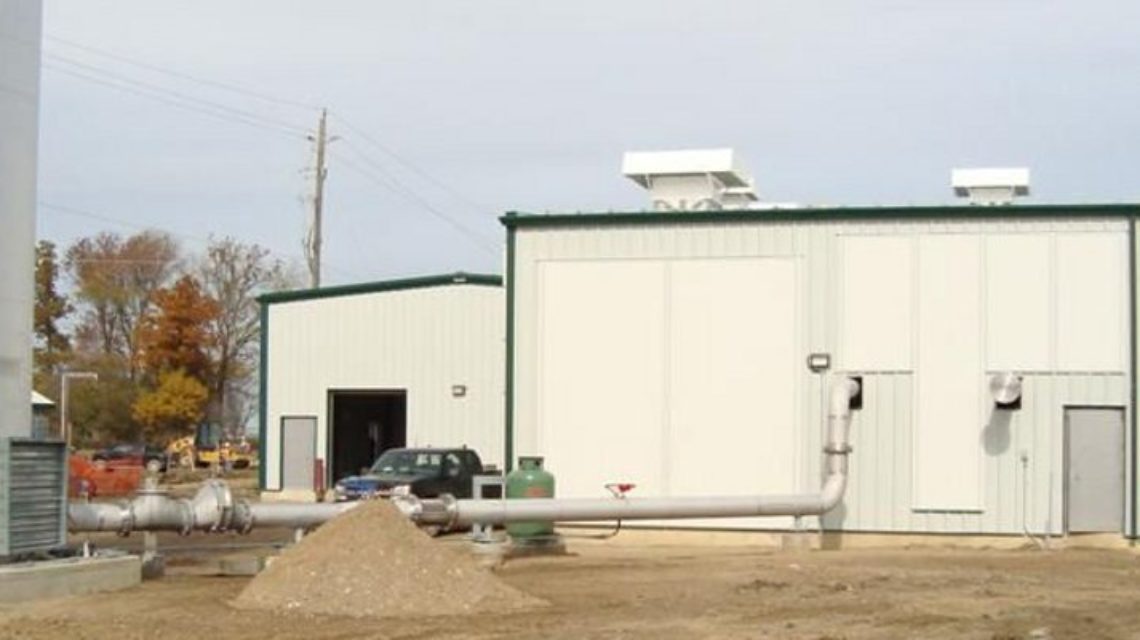 Niagara College Radio and Broadcasting
| | |
| --- | --- |
| Clients: | Niagara College |
| Location: | |
| Scope of Work: | Architectural, Structural Engineering, Electrical Engineering, Mechanical Engineering |
| Area: | 16,750 sq.ft. (1,556 sq. metres) |
| Budget: | $1.0 Million |
| Completion: | 2006 |
Brock University Miscellaneous Project
| | |
| --- | --- |
| Clients: | Brock University |
| Location: | St. Catharines, ON |
| Scope of Work: | Architectural, Structural Engineering, Electrical Engineering, Mechanical Engineering |
| Area: | |
| Budget: | $389,159 |
| Completion: | 2010 |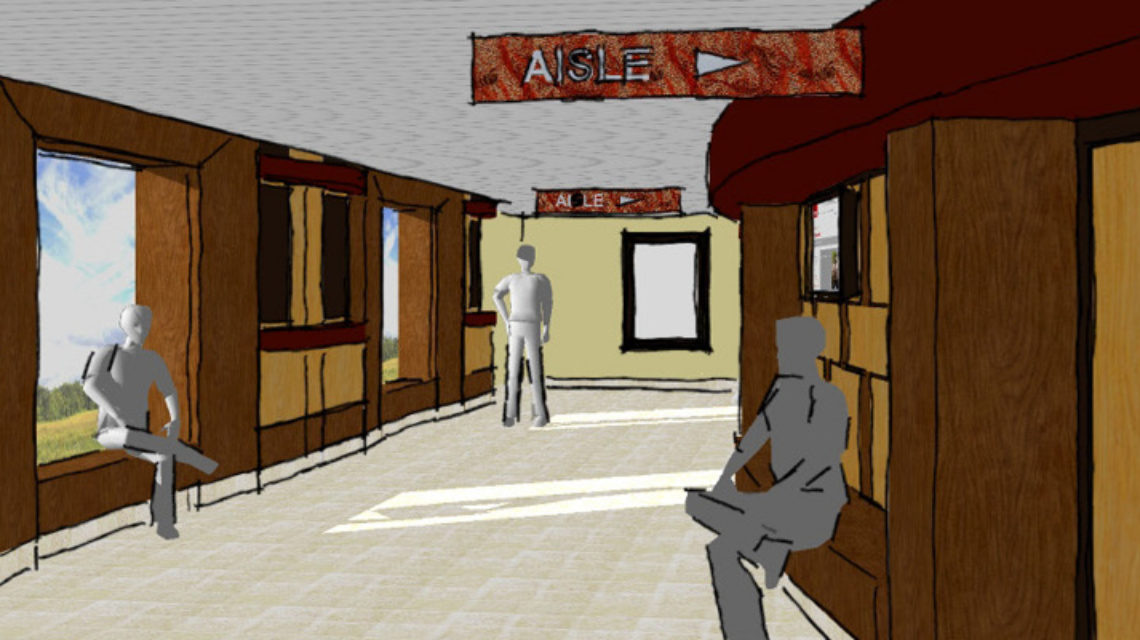 Quartek handled my severance application in Niagara-on-the-Lake very proficiently and dealt with the continuous Town demands in a very professional manner, until all issues were satisfactorily resolved.

Mac MacSween (retired P.Eng)

Working with the team at Quartek Group has always been a pleasure. Their excellent organization and attention to detail have contributed to our project successes on staying on budget and schedule. We look forward to working with Quartek Group again.

Carrie Groff

The team at Quartek is knowledgeable, creative and easy to work with. With any issues we encounter, I know I can always collaborate with them to find a solution and execute it in a timely and professional manner. I recommend the Quartek team.

Cindy Tsang, PMP

Meridian Credit Union has a long-standing partnership with Quartek in varying capacities including building design, architectural drawings, and project management.  They have brought our visions to life through their high-level of expertise and attention to detail.  Their friendly and accommodating staff are always professional and provide expert advice.

Melanie Clement

After a meeting with a Quartek representative to discuss the project and Quartek's reputation and experience with our type of project we were glad to bring Quartek on board to manage the project. We are very pleased with what Quartek has accomplished so far and look forward to working with them in the development of the cottage subdivision.

Jim Nichols Trucking Ltd.